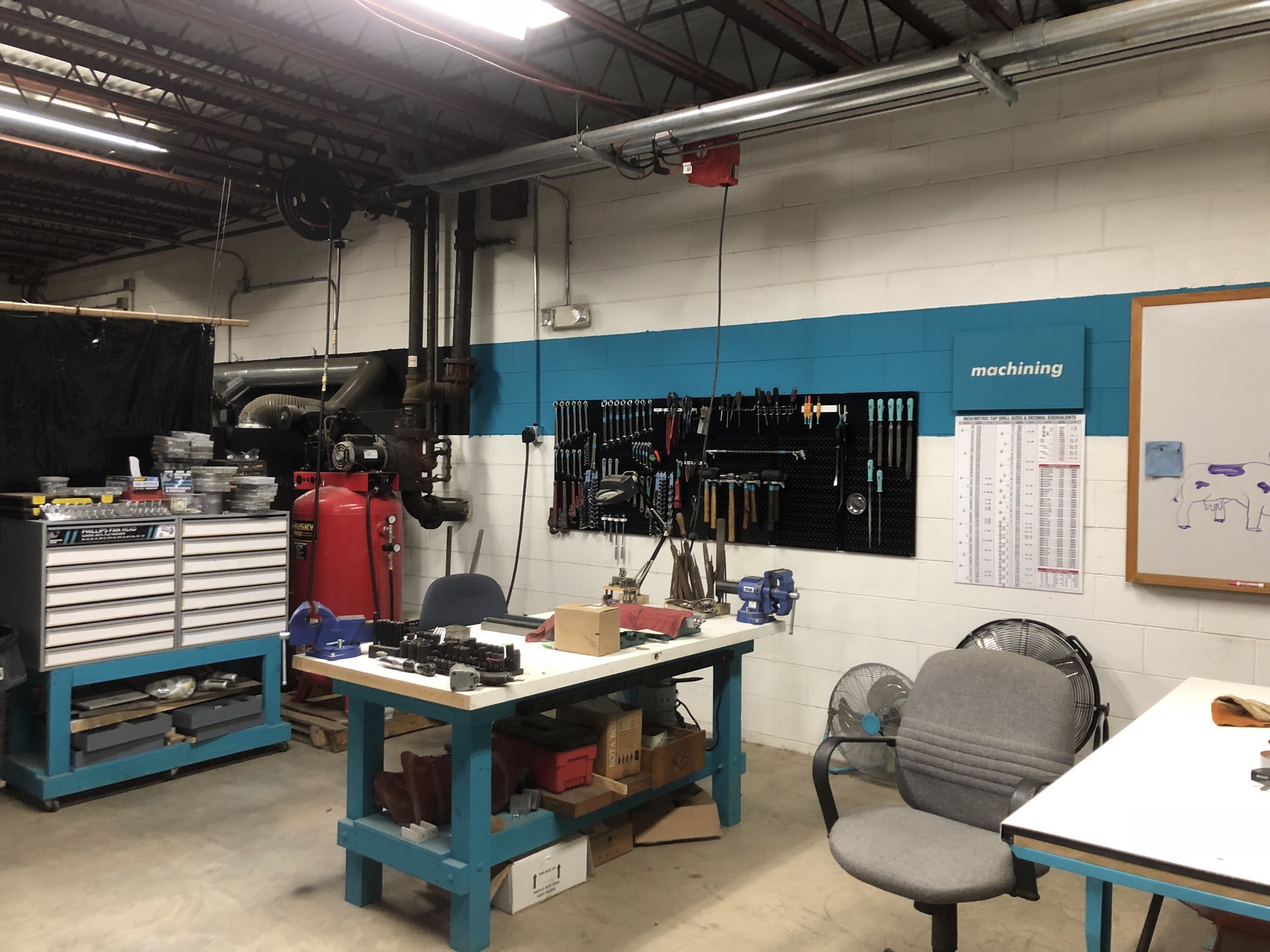 Machining Store, Layout Bench & Hand Tools
Bridgeport Milling machine in use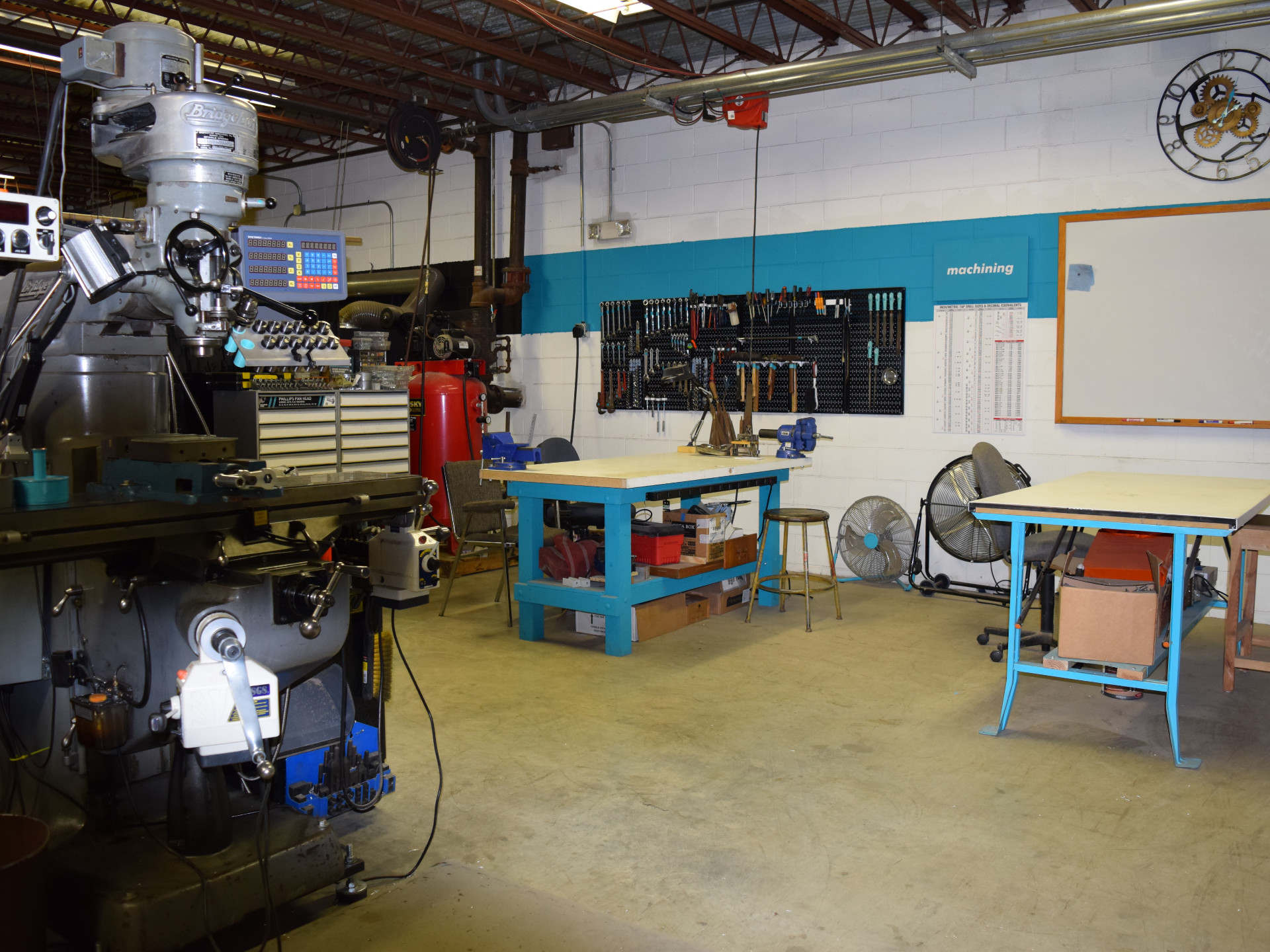 Machining Area with Assembly and Layout Benches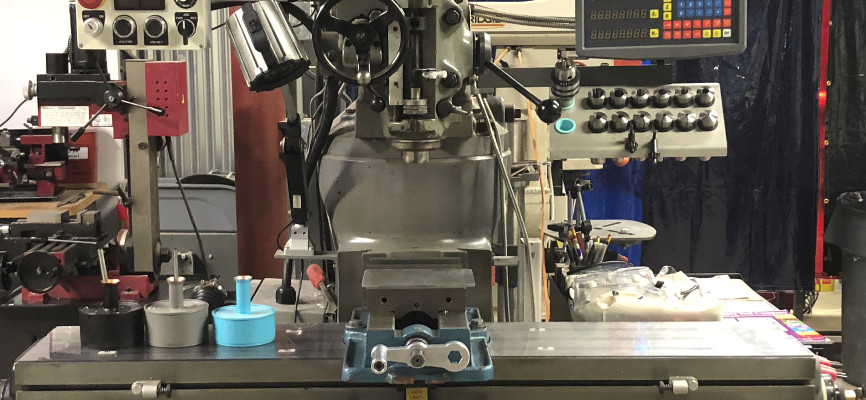 Bridgeport Milling Machine
Knox Makers™ - Machining Zone
Our Machining Zone is equipped and organized for machining, layout, inspection, metrology and prototyping. Facilities include lathes, milling machines, drill presses, bandsaws and a well-organized selection of hand tools. A variety of fasteners, endmills, and lathe bits are available in the Machining Zone Store. Regular tool authorization and orientation classes are offered, ensuring that beginners will find themselves just as much at home as seasoned machinists.
RESOURCES
Parallels
Adjustable Parallels
Gauge Blocks
5" Sign Bar
Angle Blocks
1-2-3 Blocks
R8 Collets
5C Collets
5C Spindexer
5C Collet Blocks
4" Rotary Table
Angle Plates
Machinist Square
Dial Test Indicators
Dial Indicators
Digital Calipers
Micrometers
Edge Finders
Edge Technology Pro Tram (Tramming Square)
Coaxial Indicator
Bore Gauges
Radius Gauges
Hole Gauges
Feeler Gauges
Recent Machining Zone News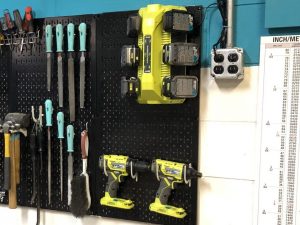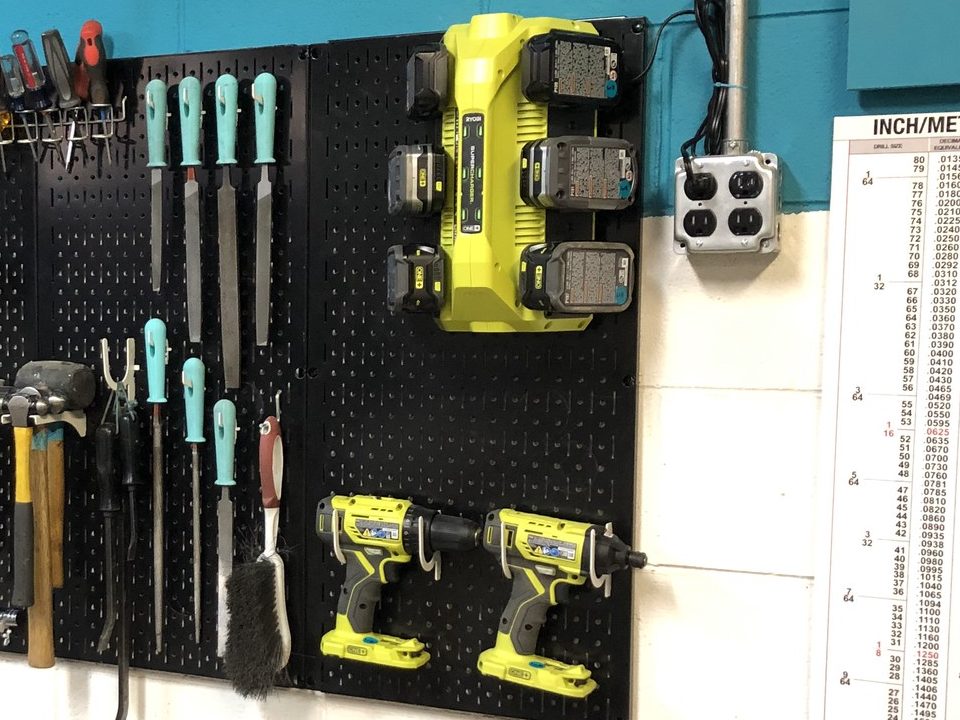 Added a Ryobi 6 port super charger, cordless drill & impact driver, complete with 6 battery packs!  No more schlepping over to wood working to borrow theirs!
Read More
Upcoming Events for December 2023
No upcoming events currently scheduled.