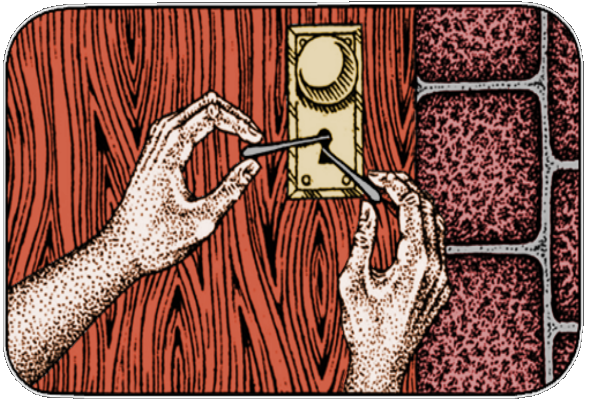 Knox Makers - Classroom
116 Childress St SW, Knoxville
This Is the Authorization class for the Lockpicks and locksport.
We will go over safety and proper use of lockpicking tools and the ethics behind locksport.
"Locksport is the sport or recreation of defeating locking systems. Its enthusiasts learn a variety of skills including lock picking, lock bumping, and a variety of other skills traditionally known only to locksmiths and other security professionals. Locksport followers enjoy the challenge and excitement of learning to defeat all forms of locks, and often gather together in sport groups to share knowledge, exchange ideas, and participate in a variety of recreational activities and contests."
Upon completion of this course the Student will understand; the physical mechanics of Hacking a pin tumbler lock, the ethics behind lockpicking, and will successfully pick a five pin lock.
The cost is $44.96 for Knox Makers members, $64.96 for General Public. There will be a maximum of 10 spots of this class, and a minimum of 4 tickets must be sold. If the class minimum is not met 48 hours prior to class start time, the class we be canceled and all tickets will be refunded.