Woodworking 102 "Intro to Turning"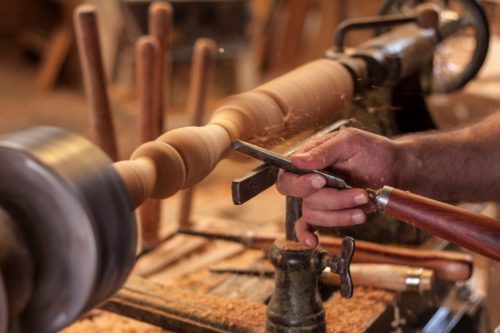 In this class, Neil will cover: safety; lathe operation; types of turning tools and how they are used; methods of mounting wood on the lathe; wood properties appropriate for turning; other materials that can be turned on a wood lathe. Class will include both hands on and references to take home which aim to get you started sharpening and turning on your own. A sharpening specific class titled Woodworking 202 "Sharpening for Turning" will compliment this class. You will be given the opportunity for hands-on experience putting a gouge to wood during this 201 class.
There is a minimum of 2 and a maximum of 3 attendees. If the minimum is not met 24 hours before class starts, the class will be canceled and ticket purchases refunded.
---
Directions-  Knox Makers parking and entrance is located around the back of the SPARK building in the fenced in area.
Knox Makers is a place for the Knoxville area's engineers, artists, hobbyists, innovators, educators and entrepreneurs to work and play. We are a technology and art collective dedicated to the promotion of creativity enabled and informed by science. Our lectures, workshops, and outreach programs inspire and educate both members and the general public. Our workshop provides members with both the space for large projects and the tools to complete them. We are a non-profit educational organization supported by member dues and staffed by volunteers.