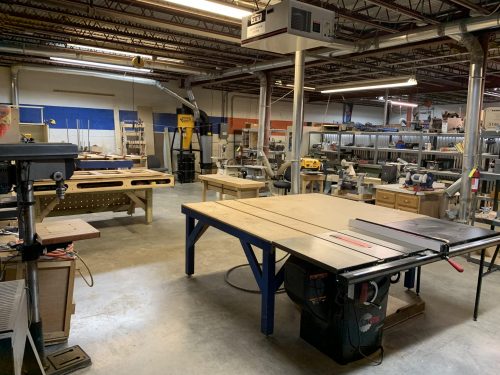 This class will cover topics related to safe and correct operation of equipment within the woodworking area. This is the authorization class for the area and is required prior to using the equipment. Safe practices will be demonstrated and learned by a hands on approach in the context of taking rough lumber through the process of milling and operation of all equipment in the space. If you have previously paid and attended a wood authorization class then we encourage you to audit the class free of charge at any time.
The cost is $19.96 for Knox Makers members, $39.96 for General Public
Directions- Knox Makers parking and entrance is located around the back of the SPARK building in the fenced in area.
Knox Makers is a place for the Knoxville area's engineers, artists, hobbyists, innovators, educators and entrepreneurs to work and play. We are a technology and art collective dedicated to the promotion of creativity enabled and informed by science. Our lectures, workshops, and outreach programs inspire and educate both members and the general public. Our workshop provides members with both the space for large projects and the tools to complete them. We are a non-profit educational organization supported by member dues and staffed by volunteers.