Woodturned Christmas Ornaments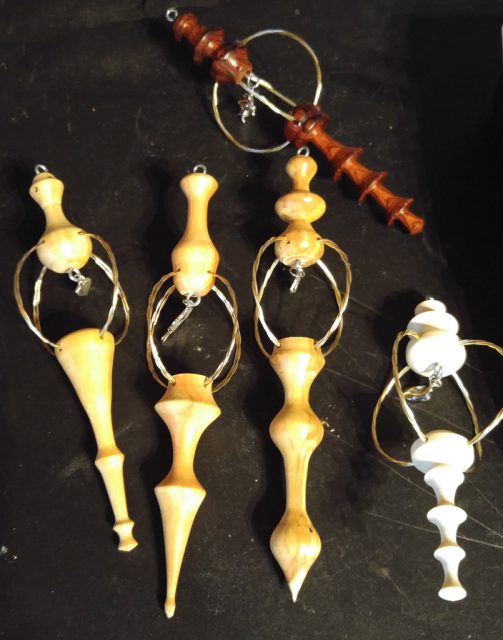 Learn to make wood charm ornaments on the lathe.
You will be making a icicle ornament with a charm inside it. You will leave with a one of a kind ornament. Prior spindle turning experience, or having taken Spindle Turning 101 is a requirement to participate in the class.
Cost of exotic wood selection is included in the ticket price of the class.
I have a small selection of generic charms, and have wire, but if you have specific colors of wire you want to use, or, a specific charm, please go to a hobby store and acquire these items prior to the class.
Cost of the event is $29.96 for members.
Directions- Knox Makers parking and entrance is located around the back of the SPARK building in the fenced in area.
Knox Makers is a place for the Knoxville area's engineers, artists, hobbyists, innovators, educators and entrepreneurs to work and play. We are a technology and art collective dedicated to the promotion of creativity enabled and informed by science. Our lectures, workshops, and outreach programs inspire and educate both members and the general public. Our workshop provides members with both the space for large projects and the tools to complete them. We are a non-profit educational organization supported by member dues and staffed by volunteers.