Welding Techniques Workshop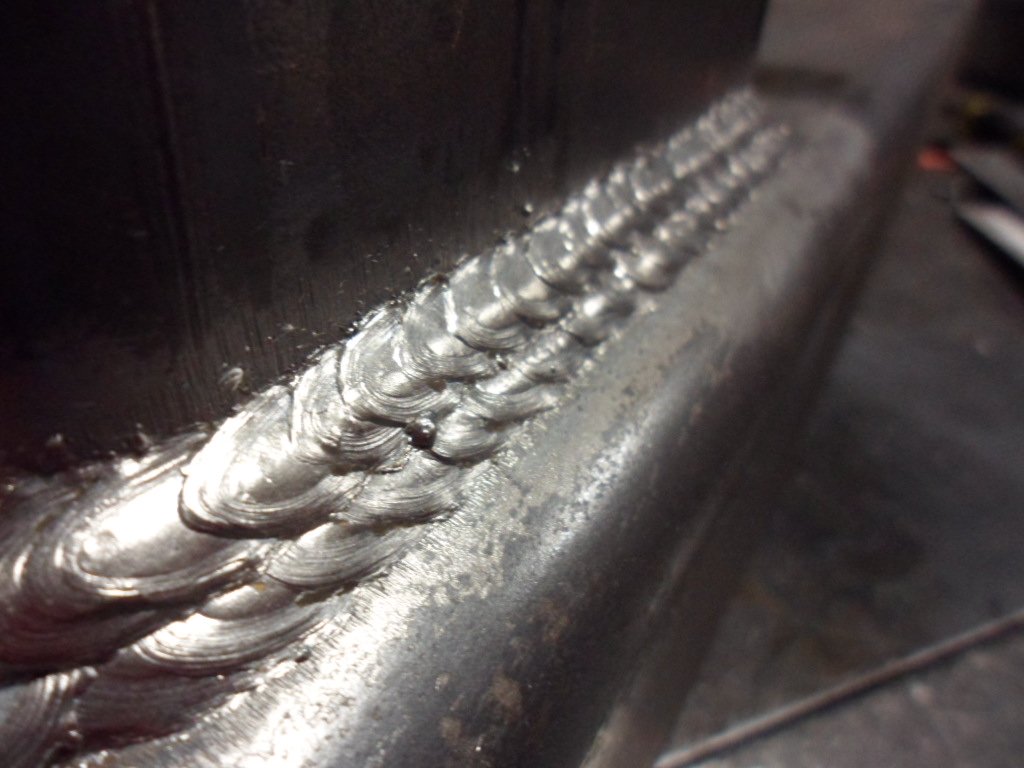 This class is intended to be a small group setting where participants will explore a theme more in-depth. This workshop's focuses are the basics of MIG welding, notifying the weld puddle, and practicing good travel speed. After a brief discussion with a short video tutorial about welding procedures and techniques, welding practice will begin.
You must have attended "Welding for Beginners" to attend this class. If you have not taken the Welding for Beginners class, there will be more opportunities in the future.
In order to be involved in welding you will need to bring boots (steel-toed preferred), safety glasses, a long sleeve cotton or denim shirt (fire resistant), leather gloves, and a welding hood. If you do not have these items, you are still welcome to attend, but you will not be able to participate in any hands-on welding. Experienced welders will be present to answer any questions about these materials that you might have.
The fee for this workshop is $40.00 for the general public and discounted to $25.00 for current Knox Makers members. If you have any questions beforehand, please contact Greg Tune at 559-827-2117.
Please note, there is a class minimum on this event of 6 attendees. This class will be canceled and rescheduled 24 hours in advance of its original time if attendance does not reach at least 6 participants.
Knox Makers is a place for the Knoxville area's engineers, artists, hobbyists, innovators, educators and entrepreneurs to work and play. We are a technology and art collective dedicated to the promotion of creativity enabled and informed by science. Our lectures, workshops, and outreach programs inspire and educate both members and the general public. Our workshop provides members with both the space for large projects and the tools to complete them. We are a non-profit educational organization supported by member dues and staffed by volunteers.
Who's Attending
5 people are attending Welding Techniques Workshop