Welding Techniques Workshop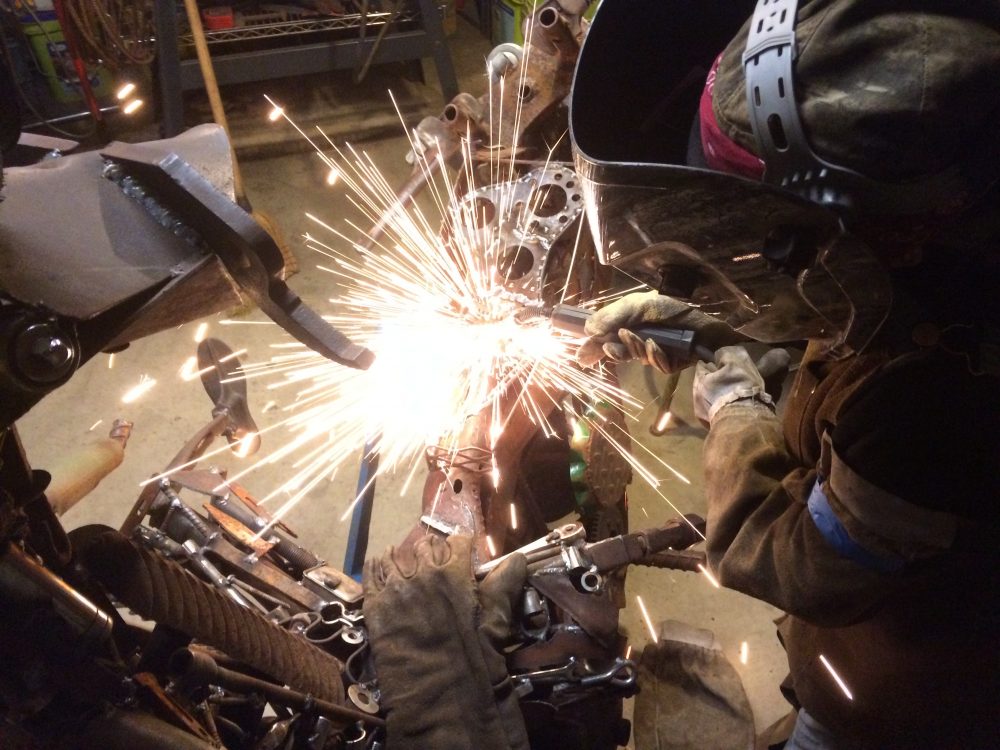 Greg will outline techniques for welding in the metal shop. This class will begin with welding instruction followed by a hands-on shop class in which students will learn the effects of heat, ideal travel speed, welding position, and more. Those interested in participating and making some sparks after the class is over are welcome to stay and put their new knowledge to the test. There is some loaner equipment, but if you have your own welding gear, you are encouraged to bring it to this workshop.
There will be a fee for this class of $29.95 for the general public, $19.95 for current Knox Makers members. There will be a maximum of 6 spots for this class, and a 2 person minimum. If the class minimum is not reached by 48 hours prior to the time the class is scheduled to begin, the class will be canceled and all tickets will be refunded.
Directions-  Knox Makers parking and entrance is located around the back of the ETTAC building in the fenced in area.  
Knox Makers is a place for the Knoxville area's engineers, artists, hobbyists, innovators, educators and entrepreneurs to work and play. We are a technology and art collective dedicated to the promotion of creativity enabled and informed by science. Our lectures, workshops, and outreach programs inspire and educate both members and the general public. Our workshop provides members with both the space for large projects and the tools to complete them. We are a non-profit educational organization supported by member dues and staffed by volunteers.