Valentine's Weekend Monster Workshop- Create Your Own Monster Made with Love.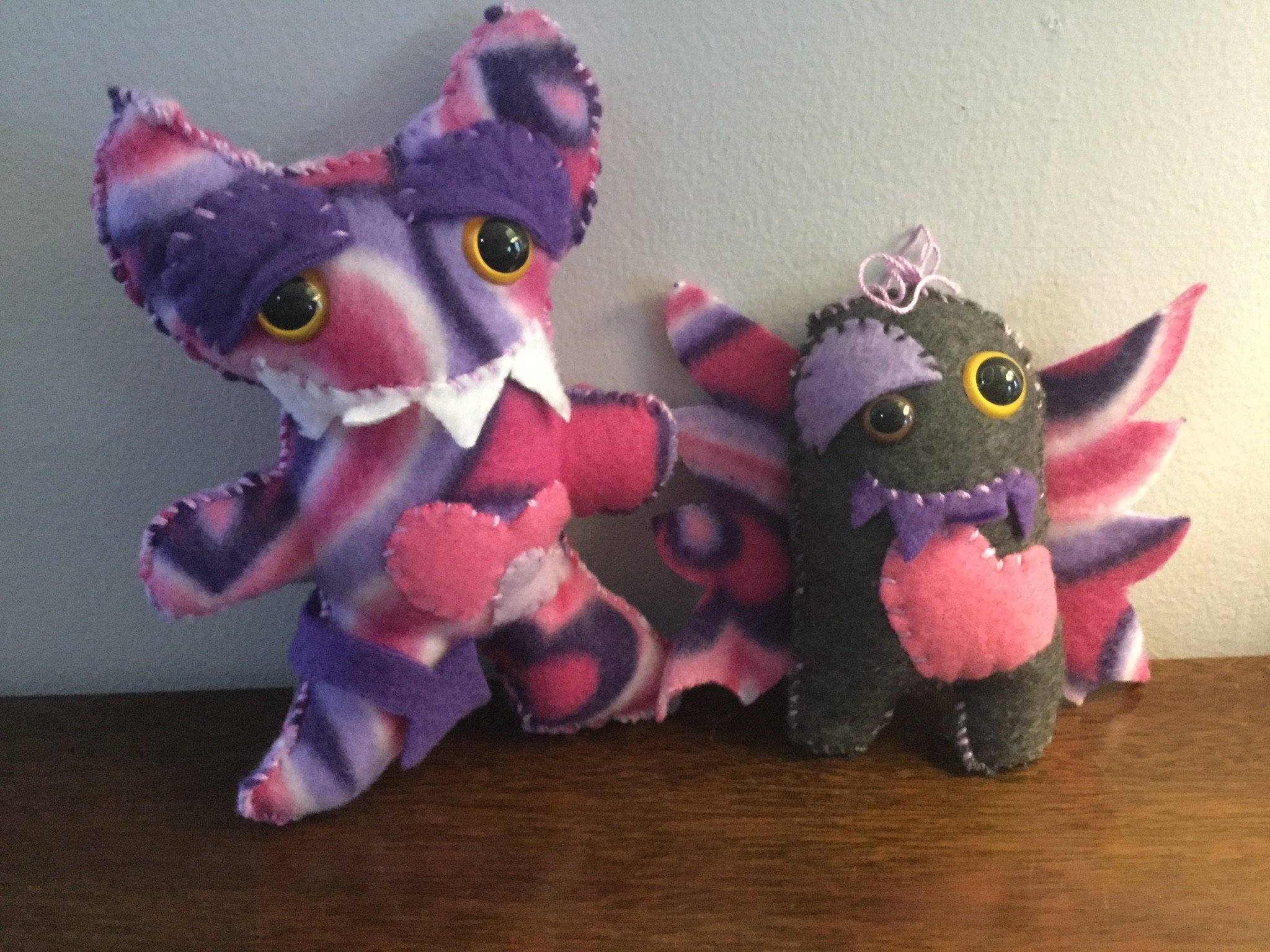 Valentine's is all about spreading the love!! So let's celebrate by creating a Love Monster of your own with a "Self-Love Twist."  This is an Adult Only – BYOB Event.  Whether you want to bring a sweetheart, a friend or come on your own…All are welcome!
There will be a fee for this class of $14.96 for the general public, $9.96 for current Knox Makers members. With this fee, you will automatically have purchased the supplies to make a 4 inch mini fleece Monster to complete in class and take home, this is great for sewing beginners.  If you wish to upgrade to a larger 8 inch Monster for an additional $5,  please bring money or a credit cart to to purchase an upgrade or kits on the day of the class.
There are several kit options available, they include everything you need to make a Monster:  eyes, needles, pins, fleece, floss and fluff. These include: 1. $10 for a "Mini Monster Kit", makes a 4 inch Monster;  2. $20 for an "It's Sew Easy Kit", makes an 8 inch Monster; or 3. $32 for a "Spare to Share Kit", makes two 8 inch Monsters.
There will be a 20 person maximum for this class, and a 2 person minimum. If the class minimum is not reached by 48 hours prior to the time the class is scheduled to begin, the class will be canceled and all tickets will be refunded.
Knox Makers is a place for the Knoxville area's engineers, artists, hobbyists, innovators, educators and entrepreneurs to work and play. We are a technology and art collective dedicated to the promotion of creativity enabled and informed by science. Our lectures, workshops, and outreach programs inspire and educate both members and the general public. Our workshop provides members with both the space for large projects and the tools to complete them. We are a non-profit educational organization supported by member dues and staffed by volunteers.
Navigation devices and software can use Brady Street, Knoxville, TN for the Knox Maker entrance.