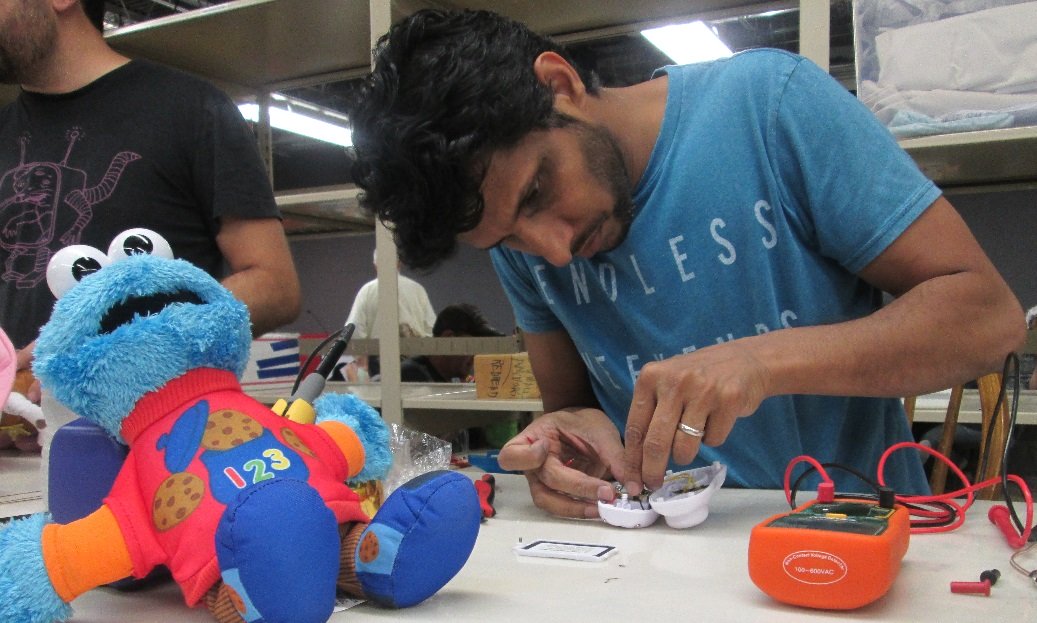 Join us as we partner with our upstairs friends at Spark to modify toys and make them more accessible for children with disabilities. We will be soldering, sewing, hacking, and packaging these toys back up to help children in East Tennessee have a more magical Christmas.
We have plenty of toys in stock, but if you would like to bring your own toy in to donate and adapt, please follow these guidelines.
Like all other Tuesday nights, this event is free and open to the public. Our night will begin with a Show and Share where attendees are encouraged to bring out the projects they have been working on. This is a great time to request feedback for the future direction of your project, or you can just bring out something you want to show off. We hope to see you there!