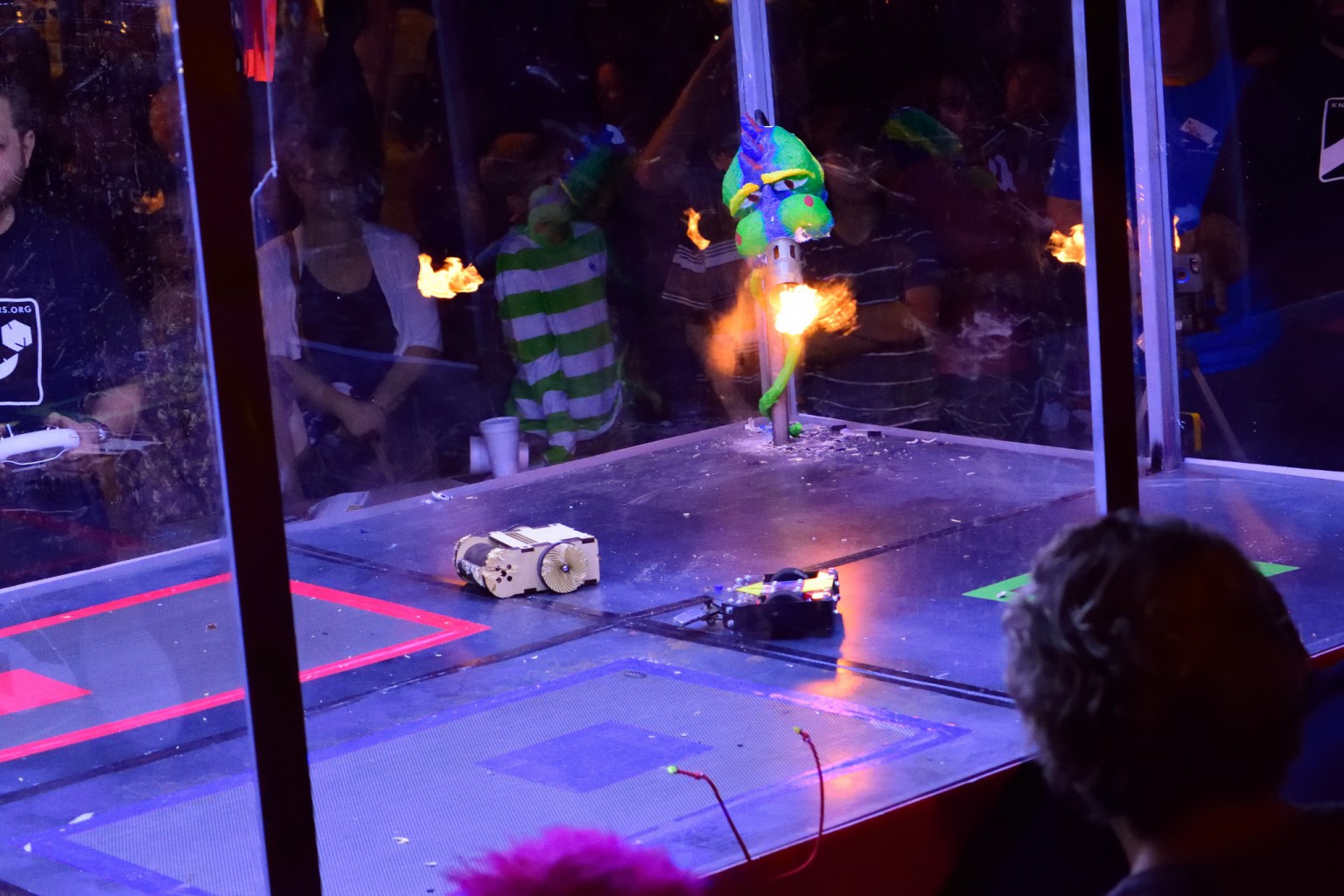 Join us as we open up the Thunderdome KILLSWITCH Arena for the year to do some repairs and upgrades. Most of the work done today will be polishing up the floor, but there will be opportunities to do other things as well.
Please come if you have metal working experience, or want to gain some!
This event will be held out in the parking lot so dress accordingly.
More information about our KILLSWITCH Robot Deathmatch '20 can be found here: knoxmakers.org/killswitch
Directions-  Knox Makers parking and entrance is located around the back of the SPARK building in the fenced in area.
Knox Makers is a place for the Knoxville area's engineers, artists, hobbyists, innovators, educators and entrepreneurs to work and play. We are a technology and art collective dedicated to the promotion of creativity enabled and informed by science. Our lectures, workshops, and outreach programs inspire and educate both members and the general public. Our workshop provides members with both the space for large projects and the tools to complete them. We are a non-profit educational organization supported by member dues and staffed by volunteers.
Tickets are not available as this event has passed.