The Master's Series: Greg Guides You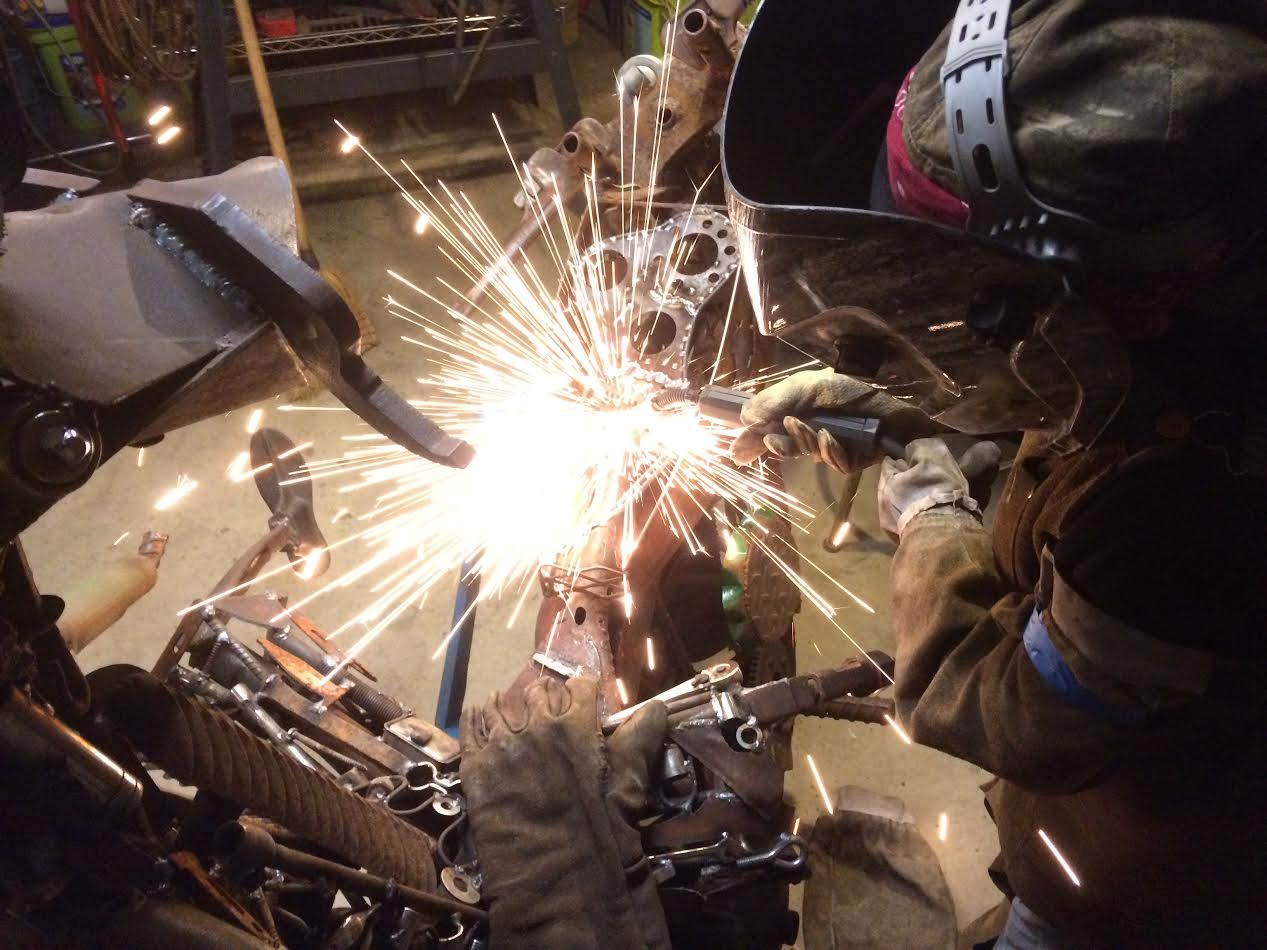 You must purchase a ticket for this event.   https://knoxmakers.org/event/the-masters-series-greg-tune-guides-you-2018-06-21/
Greg  is a renowned metal artist.  He is the owner and chief inspiration officer of  his own metal art business.
Gregory started off as a welder and metal fabricator, but it wasn't long into his training before he took his skills beyond industrial applications and began creating.​
He is a Californian native, and started his art career as a side hobby in Visalia, California. In 2013, he moved to Knoxville, Tennessee, and instantly fell in love with the town and with East Tennessee. It was as if he'd always belonged here – and perhaps that's true, as his maternal grandmother was born and raised in Mont Eagle, Tennessee. His art specifically seemed to reflect the taste's of the region, and his use of scrap metal, rusty bits and patina fit right in with the feel of the "Scruffy City."
 In 2016, he began working as a metal artist full time and has since immersed himself in the artist and maker communities. He's the Metal Czar at KnoxMakers, and you can often find him there teaching welding classes and helping to build their metal station. He won the Artists' Choice Award at the 2017 Dogwood Arts Festival, and will be featured artist this year at the Rhythm & Blooms Festival.
Greg is offering to provide guidance and instruction on any metal projects that you may have.  As he puts it, it will be "Hands on tutorship to create people's projects. Your project , my guidance. Project construction for metal heads."
Knox Makers is a place for the Knoxville area's engineers, artists, hobbyists, innovators, educators and entrepreneurs to work and play. We are a technology and art collective dedicated to the promotion of creativity enabled and informed by science. Our lectures, workshops, and outreach programs inspire and educate both members and the general public. Our workshop provides members with both the space for large projects and the tools to complete them. We are a non-profit educational organization supported by member dues and staffed by volunteers.