Quilting – Inspired by Tom Russell Part 2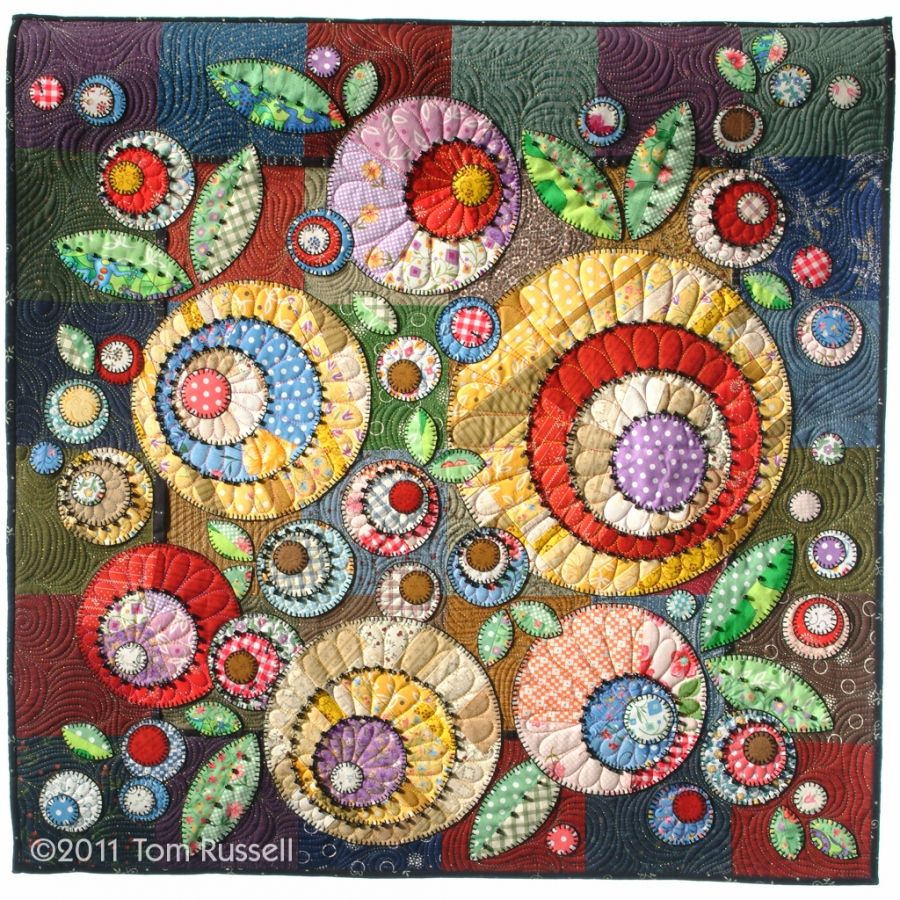 This month we're exploring the quilt styling of Tom Russell. This is the second session of a two part class. In the first class we pieced the background and added the flowers. This class allows time for all the embellishments such as beading and ribbons.
We will create one 16×16 (4-8x8s) quilt block that you can frame or use to make a pillowcase or shopping bag. Directions and pattern for turning your block into a pillow or bag will be available. You may also choose to keep going at home and make additional blocks for a quilt top. Different block classes will be available in coming months so you could also save and combine with other block designs for a sampler quilt.
Skill expected: None.
Some embellishments will be available to use but if you have a specific color palette in mind, bring your own. We encourage you to bring your own sewing machine, pre loaded bobbin and thread. Limited quantities of these are available so you may have to share.
Materials provided: Needles, thread, fabric shears, pins, marking tools, an iron and ironing mat.
There will be a fee of $29.96 for members, and $19.96 for non-members. There will be a maximum of 8 spots for this class, and a minimum of 2 tickets must be sold. If the class minimum is not met 48 hours prior to class start time, the class will be canceled and all tickets will be refunded.
Directions-  Knox Makers parking and entrance is located around the back of the ETTAC building in the fenced in area.  
Knox Makers is a place for the Knoxville area's engineers, artists, hobbyists, innovators, educators and entrepreneurs to work and play. We are a technology and art collective dedicated to the promotion of creativity enabled and informed by science. Our lectures, workshops, and outreach programs inspire and educate both members and the general public. Our workshop provides members with both the space for large projects and the tools to complete them. We are a non-profit educational organization supported by member dues and staffed by volunteers.