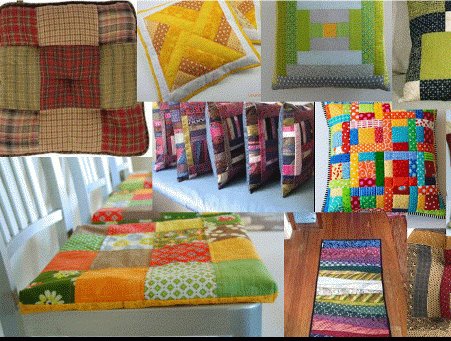 Whether you've always wanted to learn to quilt or you love to quilt, this workshop is for you. For beginners, this class is a great way to practice hands on and build your skills before taking on your own quilt project. Lucy and Sue will guide you through accurate rotary cutting, seaming, pinning and pressing using the strip piecing techniques.
Seasoned quilters are welcome to show off their skills with any design. Experiment with a landscape or scene design. Or practice an advanced blocking pattern that you've been wanting to try.
We will be making chair cushions for use in the Fabric Arts area and is open to any quilting skill level. This class is the first in a series of quilt blocking classes.
Sewing machines, irons and rotary tools will be available for shared use. All other materials are provided. Basic machine knowledge and sewing a straight line is a plus.
There will be a fee for this class of $29.96 for the general public, $9.96 for current Knox Makers members. There will be a maximum of 8 spots for this class, and a minimum of 2 tickets must be sold. If the class minimum is not met 48 hours prior to class start time, the class will be canceled and all tickets will be refunded.
Directions-  Knox Makers parking and entrance is located around the back of the ETTAC building in the fenced in area.  
Knox Makers is a place for the Knoxville area's engineers, artists, hobbyists, innovators, educators and entrepreneurs to work and play. We are a technology and art collective dedicated to the promotion of creativity enabled and informed by science. Our lectures, workshops, and outreach programs inspire and educate both members and the general public. Our workshop provides members with both the space for large projects and the tools to complete them. We are a non-profit educational organization supported by member dues and staffed by volunteers.