Power Hammer Authorization – LG25 "Thumper"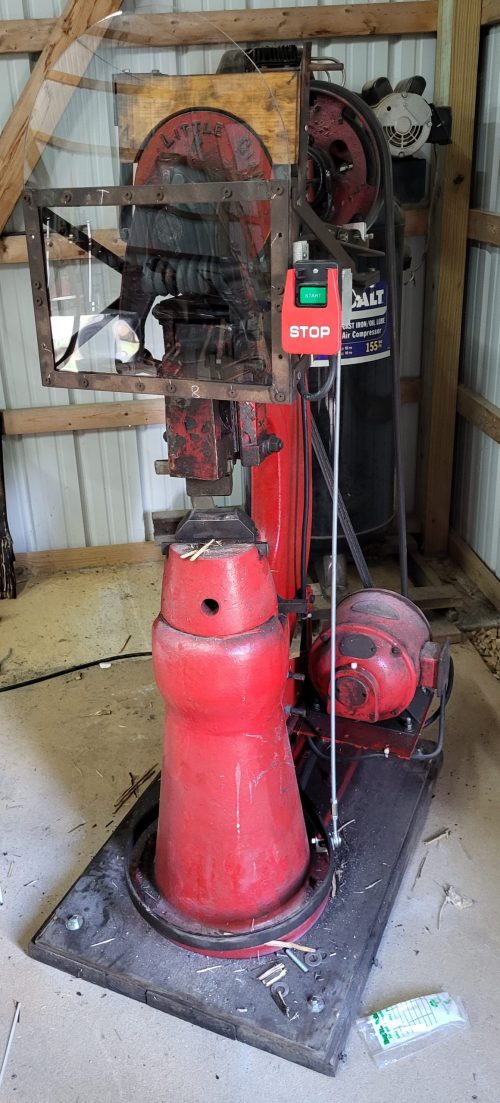 This class introduces you to the latest addition to the blacksmith shop, Thumper, Our 25lb Little Giant PowerHammer! This class will cover operational maintenance, necessary lubrication points, how to swap out dies, things to watch out for on this nearly 80 year old machine, and plenty of forging time to get comfortable with its capabilities.
Proper attire is natural fiber clothing such as cotton jeans and T-shirts. Cotton/polyester blend is OK but synthetic clothing or other materials that can melt are unsafe. We have eye protection available but suggest you bring your own if you have them.
This class is for members only and costs $12.96. There will be a 4 person maximum and a 2 person minimum. If the minimum isn't met 24 hours in advance the class will be canceled.
Directions- Knox Makers parking and entrance is located around the back of the SPARK building in the fenced in area.
Knox Makers is a place for the Knoxville area's engineers, artists, hobbyists, innovators, educators and entrepreneurs to work and play. We are a technology and art collective dedicated to the promotion of creativity enabled and informed by science. Our lectures, workshops, and outreach programs inspire and educate both members and the general public. Our workshop provides members with both the space for large projects and the tools to complete them. We are a non-profit educational organization supported by member dues and staffed by volunteers.