Open Hack Night – Public Welcome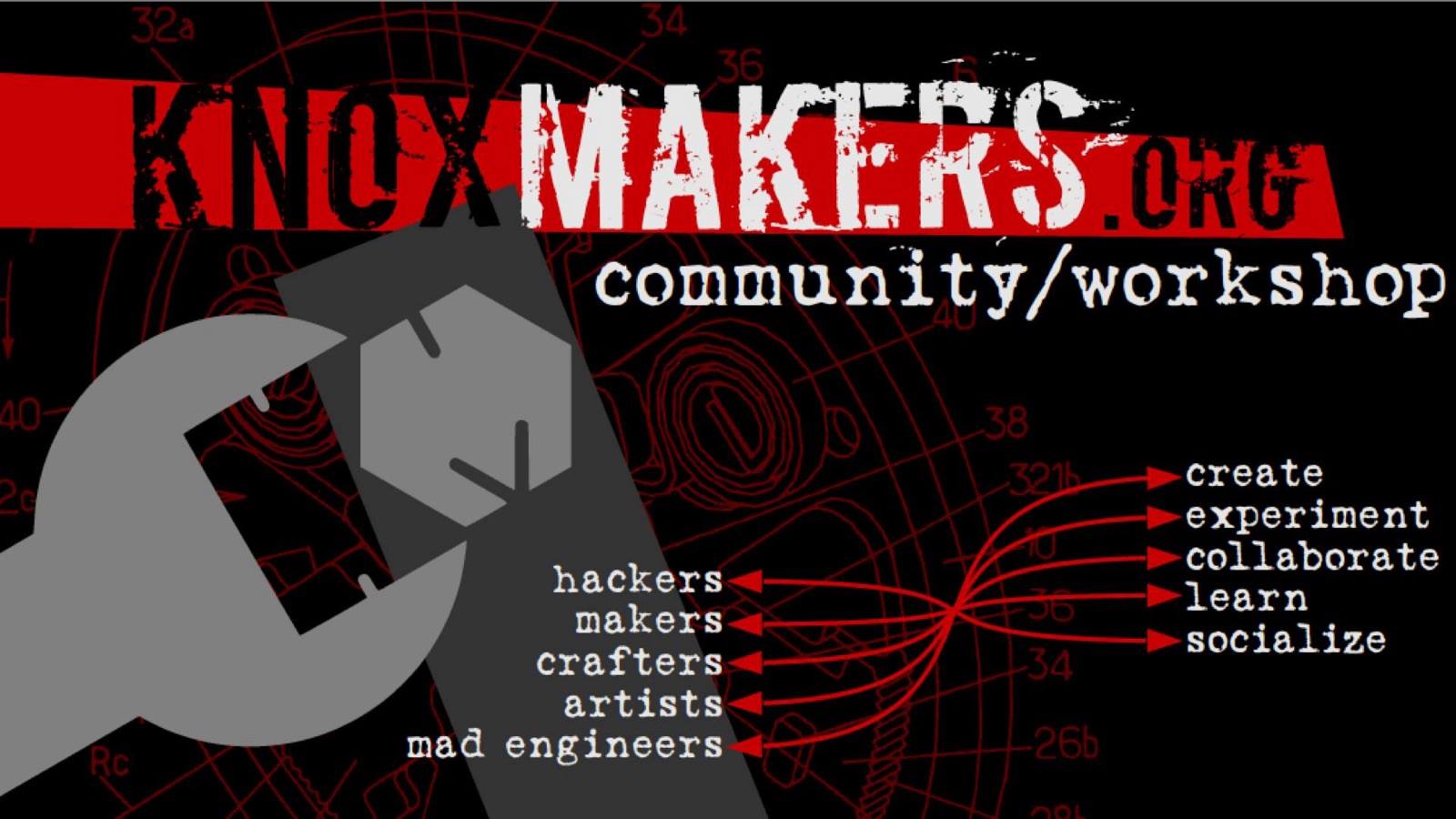 Open hack nights are a chance for people to come out to Knox Makers and hack on anything at any skill level. You can come out to practice a new programming language, get help working on your personal projects, or try your hand at using the 3d printer. You might just come out to see what other folks are working on and lend a hand. If you know anyone who has been curious to come out to Knox Makers, please invite them along!
Like all other Tuesday nights, this event is free and open to the public. Our night will begin with a Show and Share where attendees are encouraged to bring out the projects they have been working on. This is a great time to request feedback for the future direction of your project, or you can just bring out something you want to show off. We hope to see you there!
Directions-  Knox Makers parking and entrance is located around the back of the SPARK building in the fenced in area.
Knox Makers is a place for the Knoxville area's engineers, artists, hobbyists, innovators, educators and entrepreneurs to work and play. We are a technology and art collective dedicated to the promotion of creativity enabled and informed by science. Our lectures, workshops, and outreach programs inspire and educate both members and the general public. Our workshop provides members with both the space for large projects and the tools to complete them. We are a non-profit educational organization supported by member dues and staffed by volunteers.