Nostalgia Trip: Fuse Beads – Adult Crafting Social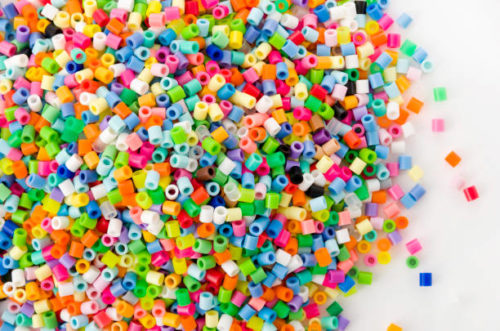 Did you have a favorite craft as a kid? Have you ever opened a box of keepsakes and find something that made you go, "I used to love to make these!" Then come check out NOSTALGIA TRIP at Knox Makers!
Nostalgia Trip is an adult crafting social series, featuring some of the best arts and crafts activities from your childhood in a relaxed, creative environment.
This installment will feature fuse beads (also known by the brand name Perler beads), the plastic beads laid out in patterns on pegboards and ironed to a shiny, solid finish. Creating fuse bead items can be an almost meditative-like activity once you get in the groove, and there are tons of patterns available online from all corners of the pop culture fandom.
Participants may bring their favorite beverage of choice, and we'll provide all other materials and supplies. So come have some laughs, meet new friends, and walk away at the end of the night with some creative, nostalgic crafts!
Directions- Knox Makers parking and entrance is located around the back of the SPARC building in the fenced in area.
Knox Makers is a place for the Knoxville area's engineers, artists, hobbyists, innovators, educators and entrepreneurs to work and play. We are a technology and art collective dedicated to the promotion of creativity enabled and informed by science. Our lectures, workshops, and outreach programs inspire and educate both members and the general public. Our workshop provides members with both the space for large projects and the tools to complete them. We are a non-profit educational organization supported by member dues and staffed by volunteers.