Mortise and Tenon Joinery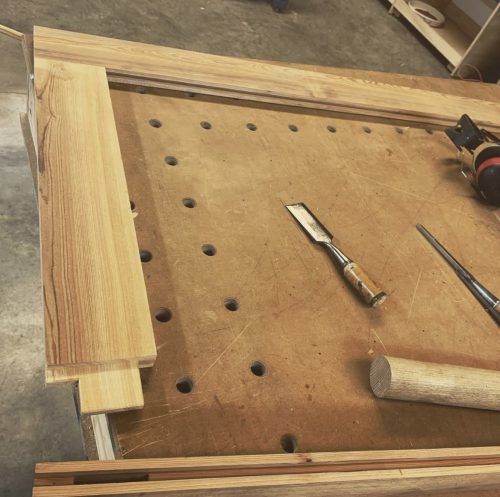 Fitting a square hole and corresponding square peg together is a convenient mechanical joint for a variety of assemblies. In this class I will demonstrate a variety of techniques which can be used to accomplish this task and create well-fitting and functional mortise and tenon joinery. Topics covered will include; anatomy of the joint, rationale for layout and proportions, hand-cut mortising (techniques and tools), machine-cut mortising, hand-cut tenons, machine cut tenons (with and without jigs), dowel riving and drawbore pinning. Terms you will understand by the end of class include, haunch, drawbore, wedged, dual tenon, and riven. Tools used will include mortising gauge, marking gauge, scribe, joinery mallet, carcass saw, tenon saw, router plane, rebate/rabbit plane, bench chisels, mortising chisels (English and Western), dowel plate, square mortising machine, table saw, dado stack, and tenoning jig.
---
Directions- Knox Makers parking and entrance is located around the back of the SPARK building in the fenced in area.
Knox Makers is a place for the Knoxville area's engineers, artists, hobbyists, innovators, educators and entrepreneurs to work and play. We are a technology and art collective dedicated to the promotion of creativity enabled and informed by science. Our lectures, workshops, and outreach programs inspire and educate both members and the general public. Our workshop provides members with both the space for large projects and the tools to complete them. We are a non-profit educational organization supported by member dues and staffed by volunteers.