Metal Shop Critter Construction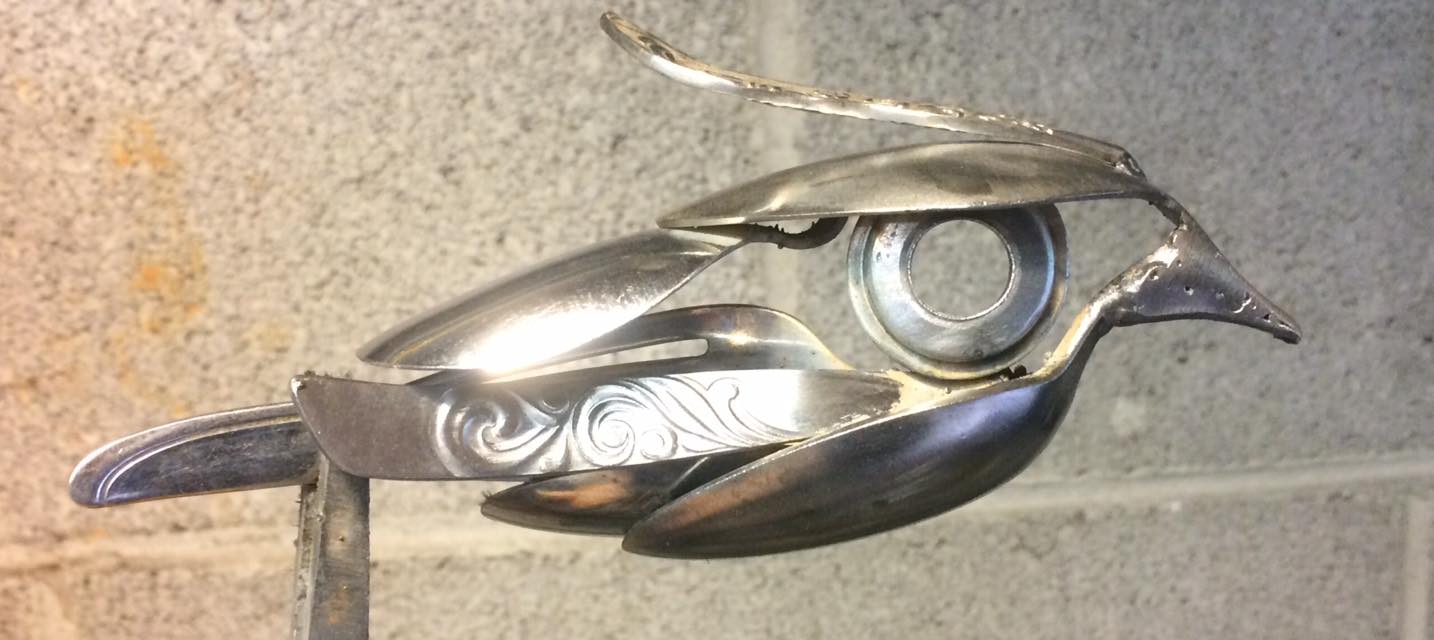 Greg will lead a workshop where participants will be making a critter of their choice. Skills involved will include plasma, welding, riveting, and using the roller. Some welding experience is required for this class, so please have either taken the metal shop introduction class or be able to demonstrate appropriate knowledge to participate. This class will not serve as an introduction. In addition to creating a metal critter, this class will explore form and creative abstract expression, so participants are encouraged to get creative!
There will be a fee for this class of $60 for the general public, $45 for current Knox Makers members. There will be a maximum of 4 spots for this class and a minimum of 2. If the class minimum is not met 48 hours prior to the time the class is scheduled to begin, the class will be canceled. Please note, each ticket purchased will provide the materials needed to make one critter. Those who wish to work in teams are welcome to purchase a single ticket to make one critter among the team.
Knox Makers is a place for the Knoxville area's engineers, artists, hobbyists, innovators, educators and entrepreneurs to work and play. We are a technology and art collective dedicated to the promotion of creativity enabled and informed by science. Our lectures, workshops, and outreach programs inspire and educate both members and the general public. Our workshop provides members with both the space for large projects and the tools to complete them. We are a non-profit educational organization supported by member dues and staffed by volunteers.