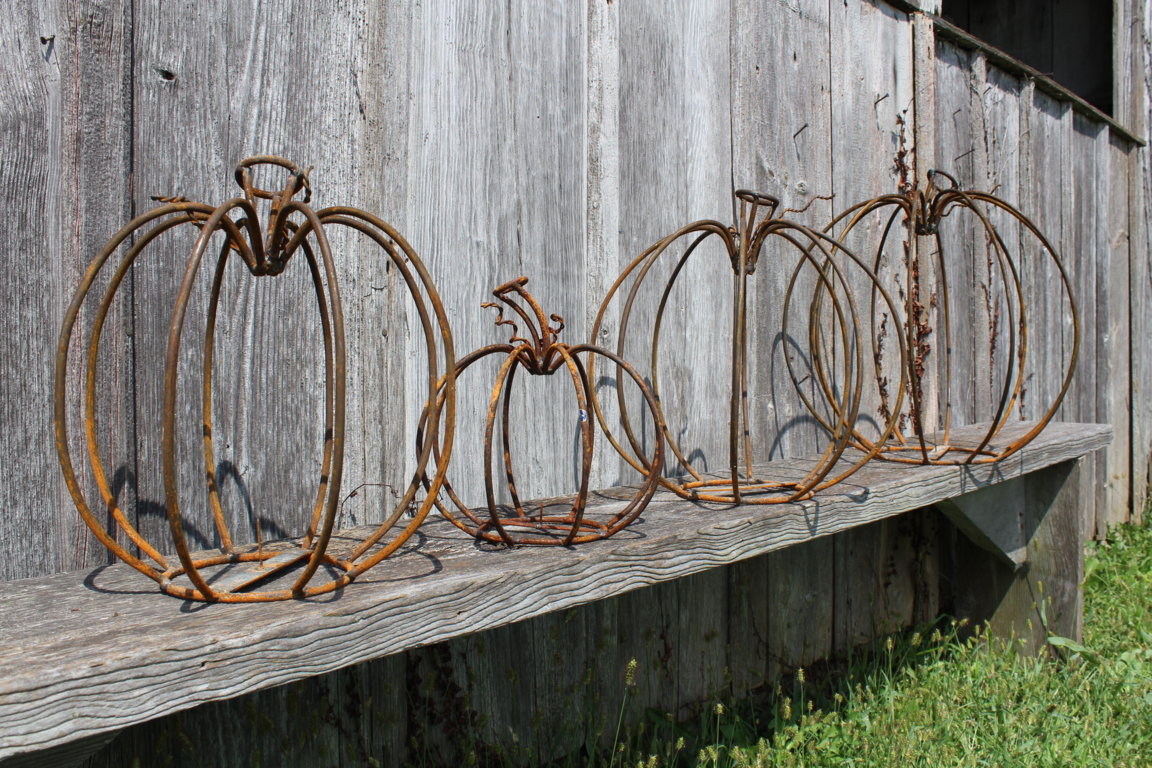 Pumpkin carving is a popular festivity around Halloween, but after a couple days, the pumpkins are left rotting on your porch ready to be thrown away. What if you did not have to throw away your pumpkin after Halloween was over? Greg will demonstrate how to make a metal pumpkin, and then, attendees of this class will be let loose on the metal shop to make their own permanent decoration. Greg will remain on hand to help class attendees with their pumpkins. A 20′ stick of rebar will be included with the class fee, and the scraps bin at the space is also available.
To attend this class, you should either have taken the metal shop introduction class or demonstrate proper metal-working knowledge. The skills excercised in this class will include: cutting, welding (mig or stick), grinding, potential for plasma cutting, listening to thematically-appropriate music, and shop clean up!
There will be a fee for this class of $25 for the general public, $15 for current Knox Makers members. There will be a maximum of 20 spots for this class, and a minimum of 2 tickets must be sold. If the class minimum is not met 48 hours prior to class start time, the class will be canceled and all tickets will be refunded.
Knox Makers is a place for the Knoxville area's engineers, artists, hobbyists, innovators, educators and entrepreneurs to work and play. We are a technology and art collective dedicated to the promotion of creativity enabled and informed by science. Our lectures, workshops, and outreach programs inspire and educate both members and the general public. Our workshop provides members with both the space for large projects and the tools to complete them. We are a non-profit educational organization supported by member dues and staffed by volunteers.