Make a Flashing LED Backlit Knox Makers Badge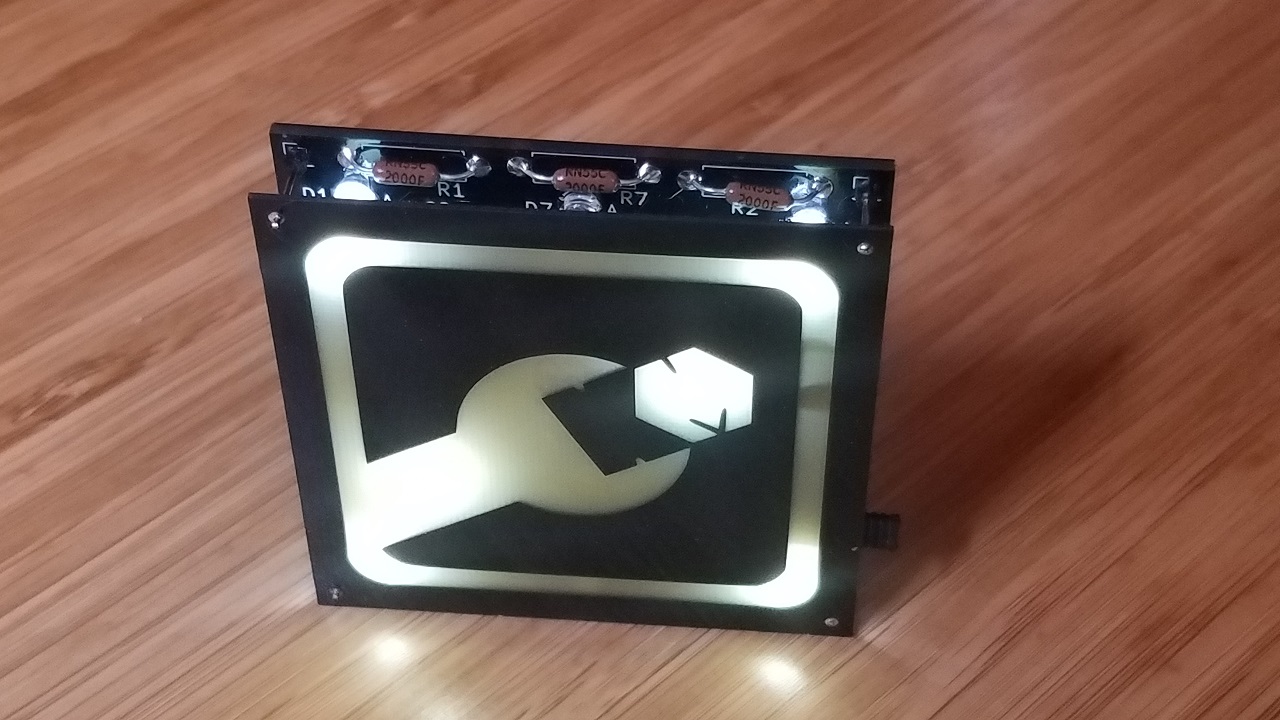 We were looking to level-up our badge kits in the electronics store and think the result is awesome!
Join us for a guided build of the badge pictured above and then take it home to earn geek street cred among your soon-to-be-jealous friends.
Attendees should be able to solder thru-hole components but don't need to be particularly knowledgeable in reading schematics or identifying components.
The board consists of about 40 components including transistors, capacitors, resistors, LEDs, header pins and a coin cell battery holder.
All materials will be provided, you only need to come ready to have fun!
There will be a fee for this class of $24.96 for current Knox Members and $29.96 for the general public. There will be a 4 person minimum. If the class minimum is not reached by midnight two days before the event the class will be canceled and all tickets will be refunded.
All proceeds go to Knox Makers.
Directions: Knox Makers parking and entrance is located in the fenced area around the back of the SPARK building.
Knox Makers is a place for the Knoxville area's engineers, artists, hobbyists, innovators, educators and entrepreneurs to work and play. We are a technology and art collective dedicated to the promotion of creativity enabled and informed by science. Our lectures, workshops, and outreach programs inspire and educate both members and the general public. Our workshop provides members with both the space for large projects and the tools to complete them. We are a non-profit educational organization supported by member dues and staffed by volunteers.