Leather key fob ( beginner leather crafting)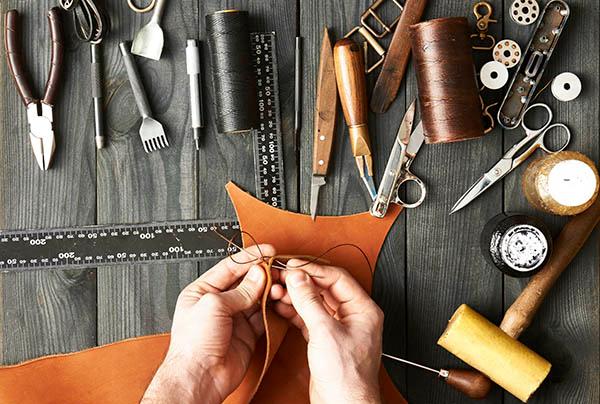 Come learn to work with leather. We will be making a key fob. A great gift for the holidays.
You will learn cutting out patterns, saddle stitching, and applying finishes. This is a beginner class, no experience needed.
Price: $15.96 for general public and $10.96 for members. A minimum number of participants is one and a maximum for the event is six.  If a minimum of participants is not met, fees will be refunded.
Directions: Knox Makers parking and entrance is located in the fenced area around the back of the SPARK building.
Knox Makers is a place for the Knoxville area's engineers, artists, hobbyists, innovators, educators and entrepreneurs to work and play. We are a technology and art collective dedicated to the promotion of creativity enabled and informed by science. Our lectures, workshops, and outreach programs inspire and educate both members and the general public. Our workshop provides members with both the space for large projects and the tools to complete them. We are a non-profit educational organization supported by member dues and staffed by volunteers.