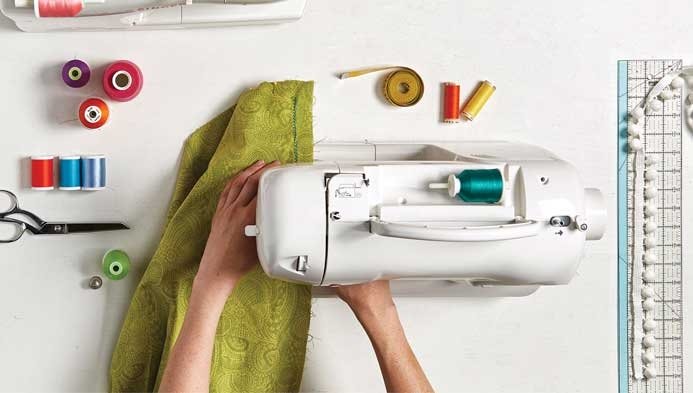 In this class, Brea will cover the basics of sewing, including how to thread your machine and bobbin, how to use some of the most basic stitches, a discussion on which tools are needed to be a successful sewer, how to troubleshoot your machine, and basic terms to help decipher a pattern.
Attendees of this class must be over 12 years of age, and there will be a fee for this class of $40 for the general public, $35 for current Knox Makers members. There will be a 6 person maximum for this class, and a 2 person minimum. If the class minimum is not met 48 hours before the class is to occur, it will be rescheduled.
Attendees are encouraged to bring their own, personal machines to this class. There are limited machines available, so if you need to borrow a machine for this class, please call or text the class instructor, Brea, at 865-356-0209 as soon as possible so you may reserve a machine.
All other materials for this class will be provided and are included in the fee.
Knox Makers is a place for the Knoxville area's engineers, artists, hobbyists, innovators, educators and entrepreneurs to work and play. We are a technology and art collective dedicated to the promotion of creativity enabled and informed by science. Our lectures, workshops, and outreach programs inspire and educate both members and the general public. Our workshop provides members with both the space for large projects and the tools to complete them. We are a non-profit educational organization supported by member dues and staffed by volunteers.
Who's Attending
3 people are attending Learn to Sew