Lazy Susan Project (Class 1 of 3)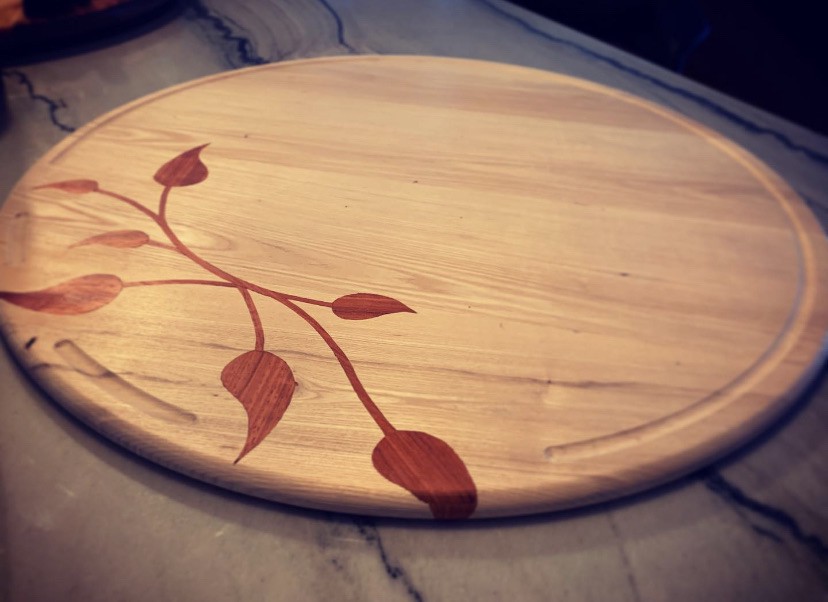 We will turn rough sawn ash into a table ready lazy susan with beautiful inlays. Skills taught will include proper milling technique, panel construction, router and router jig use, inlay techniques, hand plane use and card scraper use.
***Note – This is a three day class ***
The cost of the event is $159.96 for non Knox Makers members and $79.96 for Knox Makers members.   The minimum number of participants is two, while the maximum number of participants is five.  The other two days of the class are 03/06 and 03/07 at the same time..
Directions- Knox Makers parking and entrance is located around the back of the SPARK building in the fenced in area.
Knox Makers is a place for the Knoxville area's engineers, artists, hobbyists, innovators, educators and entrepreneurs to work and play. We are a technology and art collective dedicated to the promotion of creativity enabled and informed by science. Our lectures, workshops, and outreach programs inspire and educate both members and the general public. Our workshop provides members with both the space for large projects and the tools to complete them. We are a non-profit educational organization supported by member dues and staffed by volunteers.