KILLSWITCH Robot Building Workshop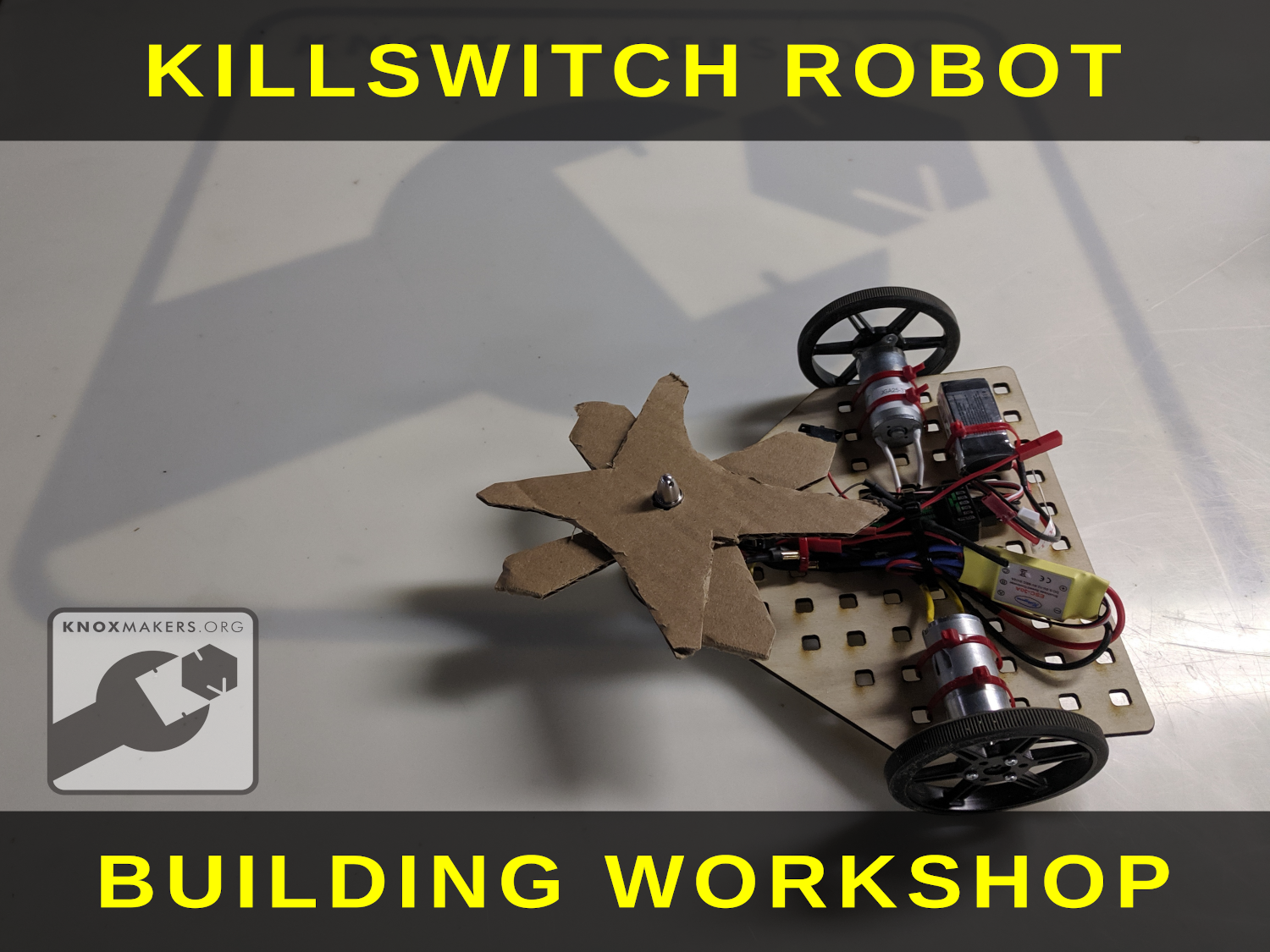 KILLSWITCH is coming up soon and choosing the right electronics for your robot is hard. We'll wade through the thousands of options and narrow them down to just the few options that people are actually using for this class of robot fighting.
We'll have examples on hand that we'll use to put together a working robot with a weapon and then end the class with a royal rumble.
Directions- Knox Makers parking and entrance is located around the back of the SPARK building in the fenced in area.
Knox Makers is a place for the Knoxville area's engineers, artists, hobbyists, innovators, educators and entrepreneurs to work and play. We are a technology and art collective dedicated to the promotion of creativity enabled and informed by science. Our lectures, workshops, and outreach programs inspire and educate both members and the general public. Our workshop provides members with both the space for large projects and the tools to complete them. We are a non-profit educational organization supported by member dues and staffed by volunteers.