Intro to DSP: Learn How DSP Filters Work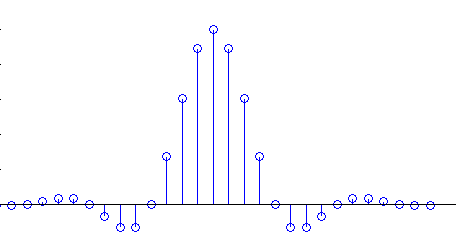 Note: This will be an online class. Just before class, an invitation will be sent to the email you provide during registration with a link to join and a copy of the presentation in PDF format.
DSP (digital signal processing) takes real-world signals such as temperature, speech, images and RF signals and manipulates them in many ways to make them more useful to us. This may consist of removing noise, preventing interference, limiting the bandwidth of a signal, extracting a portion of a signal and many other purposes. In this class Ray will walk through an example of a DSP filter to show how it works and why DSP processors have some special features.
No electronics or other background is suggested. Math will consist only of basic arithmetic and no programming related concepts will be discussed. This class is intended to satisfy (or foster) curiosity as opposed to teach how to design and implement DSP algorithms.
Directions: This is a virtual event.
Knox Makers is a place for the Knoxville area's engineers, artists, hobbyists, innovators, educators and entrepreneurs to work and play. We are a technology and art collective dedicated to the promotion of creativity enabled and informed by science. Our lectures, workshops, and outreach programs inspire and educate both members and the general public. Our workshop provides members with both the space for large projects and the tools to complete them. We are a non-profit educational organization supported by member dues and staffed by volunteers.