High voltage power supply design walk through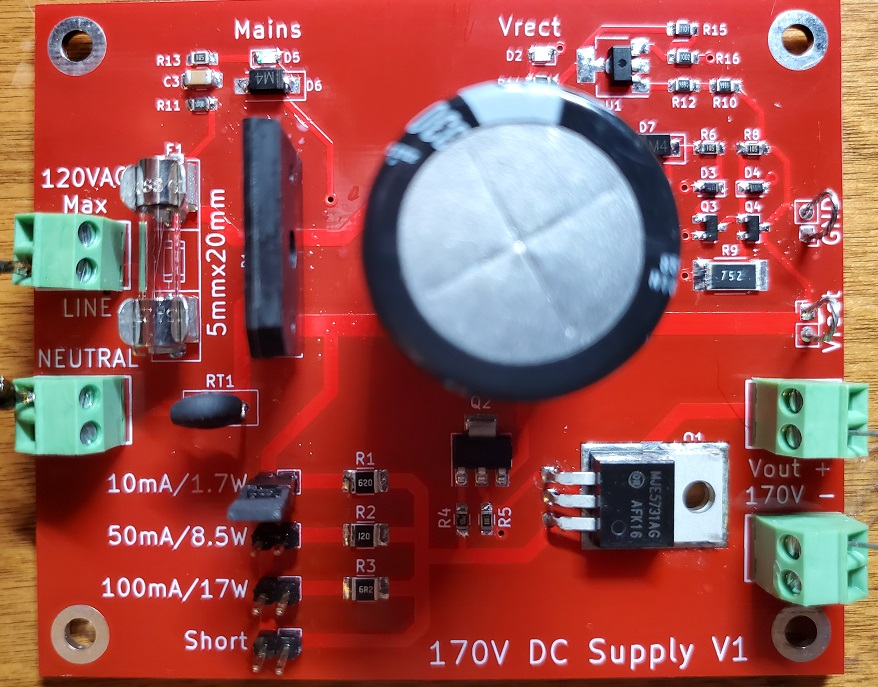 Join Ray as he provides a casual walk through of the details of his 170V DC power supply design. The design is relatively minimal in complexity but provides several opportunities for learning about AC and DC circuitry. Design features of the supply include:
120VAC to 170VDC rectifier with inrush current limit and fuse protection
Output current limiting
A mains (120VAC) present LED indicator
A high voltage DC present LED indicator
This is an intermediate level class. Attendees should be familiar with voltage, current, and how resistors, capacitors and LEDs work in DC applications. A basic understanding of how NPN and PNP transistors work would also be helpful.
A nominal fee is charged, all proceeds go to Knox Makers.
This is an online class, a link to join the class will be emailed to you shortly before class begins.
Note that high voltage safety concepts will be touched upon but the class is not intended to prepare attendees to work with high AC or DC voltages. This circuit has voltages that can easily damage test equipment or injure or kill you.