Going from Schematics to Breadboards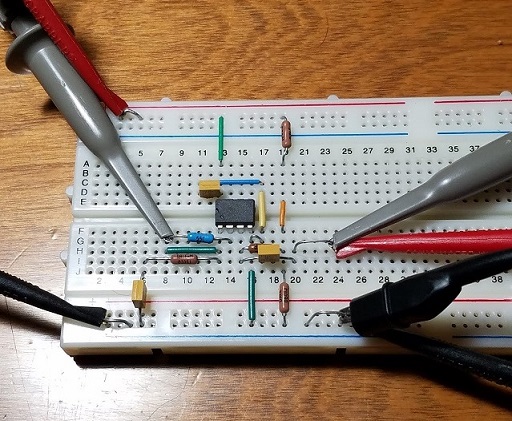 Have you seen cool circuits you wanted to build but weren't sure where to start? We've got you covered!

In this class Ray will lead you step by step through reading a schematic and translating it into a prototype on a solderless breadboard. Each attendee will build a circuit using an integrated circuit, resistors, capacitors and diodes to take home and show off to friends!

Each attendee will also will be given their own breadboard and kit of jumper wires to take with them. There will me a minimum of 4 participants and a maximum of 10 participants for this event. If the minimum number is not met prior to the event, refunds will be issued.

Directions- Knox Makers parking and entrance is located around the back of the SPARK building in the fenced in area.

Knox Makers is a place for the Knoxville area's engineers, artists, hobbyists, innovators, educators and entrepreneurs to work and play. We are a technology and art collective dedicated to the promotion of creativity enabled and informed by science. Our lectures, workshops, and outreach programs inspire and educate both members and the general public. Our workshop provides members with both the space for large projects and the tools to complete them. We are a non-profit educational organization supported by member dues and staffed by volunteers.