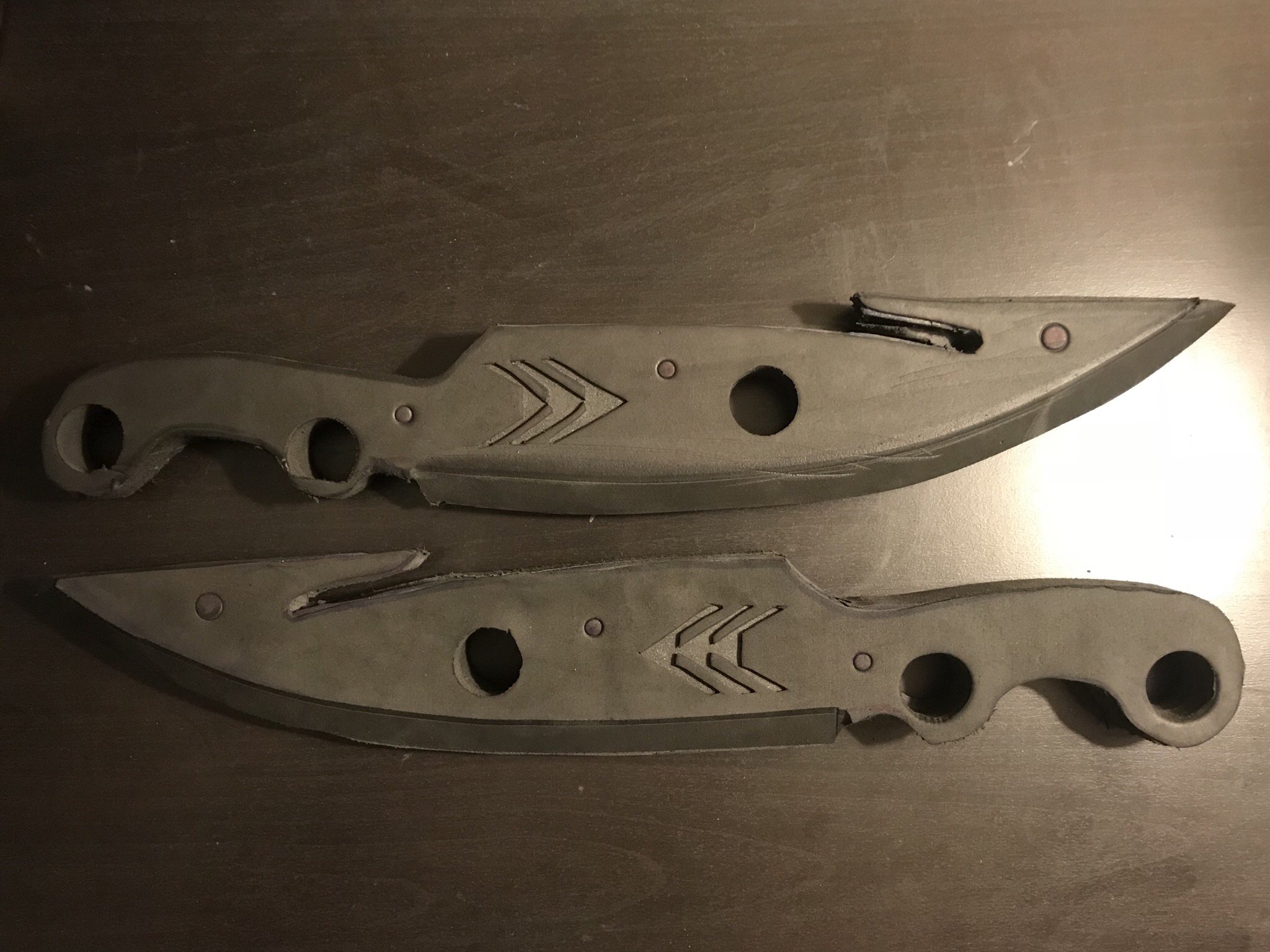 Halloween is just around the corner, but are you worried you won't be able to find the right prop you want, or you will have to spend an arm and a leg for a good replica? Come to EVA Props 101 and learn the basics of crafting and making with EVA foam! This cheap versatile material is the answer to all your problems.
Grant will teach participants to craft a pre-patterned Hunter's Knife from Destiny.  You will learn invaluable tips and tricks to make your own foam props, that look like the real deal.  All materials will be provided and participants will leave with their own handmade dagger.
Directions-  Knox Makers parking and entrance is located around the back of the ETTAC building in the fenced in area.  
Knox Makers is a place for the Knoxville area's engineers, artists, hobbyists, innovators, educators and entrepreneurs to work and play. We are a technology and art collective dedicated to the promotion of creativity enabled and informed by science. Our lectures, workshops, and outreach programs inspire and educate both members and the general public. Our workshop provides members with both the space for large projects and the tools to complete them. We are a non-profit educational organization supported by member dues and staffed by volunteers.