Doodle Stitching with L.E.Ds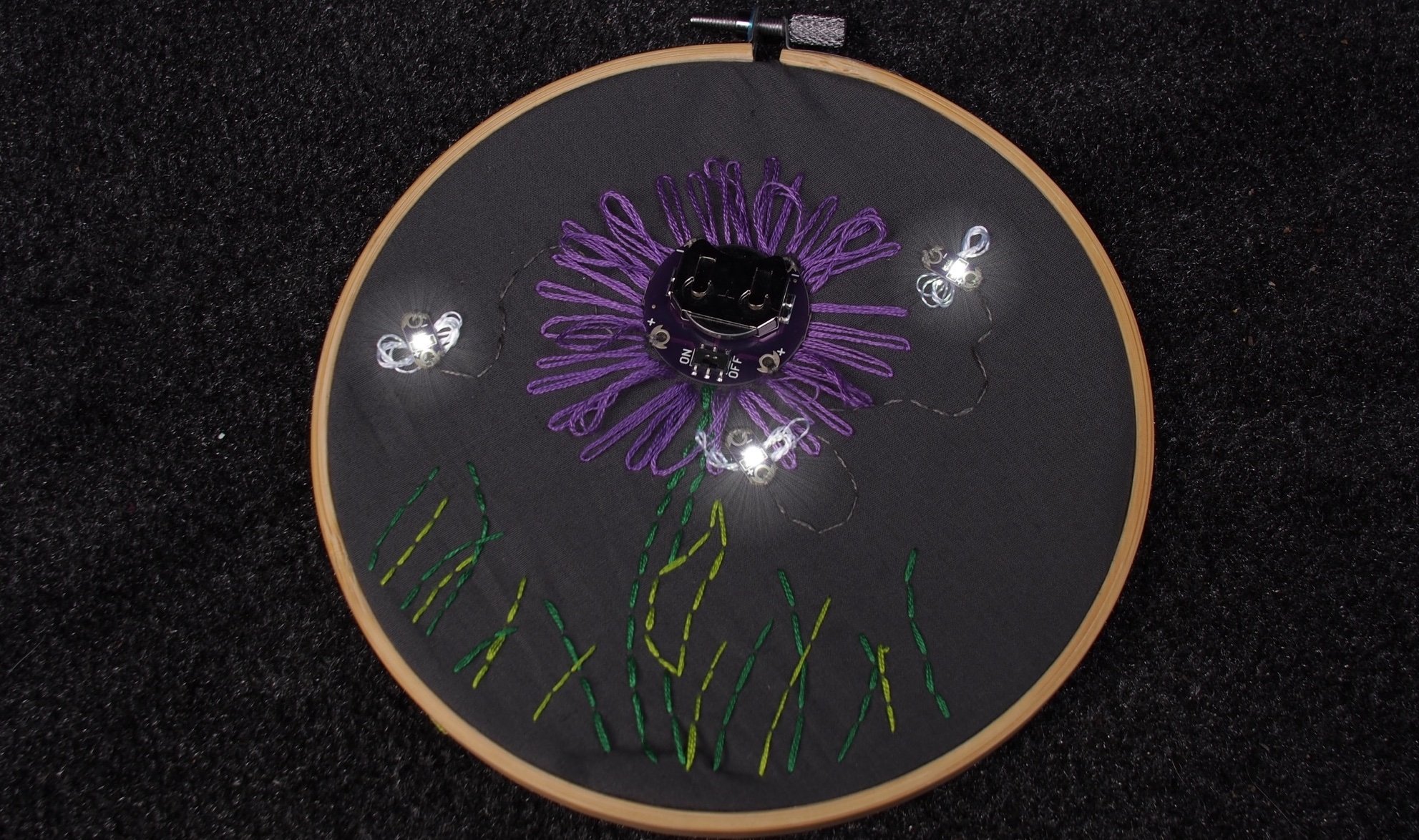 Create a simple picture with thread, and then make it come alive with sewable LEDs!
Learn about conductive thread and e-textiles for a new way of making your maker projects stand out.
If you've ever seen the "out of the world" cloth products with light integrated into the design, thought to yourself "how do they do that?", then this is the class for you. Illuminate yourself to how easy the process is, and how anyone can complete projects easily.
Each person will design a picture with light up elements, learn different ways to mount them to their cloth, and fill the picture out with colorful stitching.
Supplies included: 4 LEDs, battery pack, 6″ embroidery hoop, necessary thread and cloth. If you are interested in making a more involved or larger project, feel free to bring additional supplies.
No soldering will be involved, minimal sewing experience necessary.
There will be a fee for this class of $39.96 for the general public, $29.96 for current Knox Makers members. There will be a maximum of 10 spots for this class, and a minimum of 2 tickets must be sold. If the class minimum is not met 48 hours prior to class start time, the class will be canceled and all tickets will be refunded.
Directions-  Knox Makers parking and entrance is located around the back of the ETTAC building in the fenced in area.  
Knox Makers is a place for the Knoxville area's engineers, artists, hobbyists, innovators, educators and entrepreneurs to work and play. We are a technology and art collective dedicated to the promotion of creativity enabled and informed by science. Our lectures, workshops, and outreach programs inspire and educate both members and the general public. Our workshop provides members with both the space for large projects and the tools to complete them. We are a non-profit educational organization supported by member dues and staffed by volunteers.