Build a Coronavirus Blinky Light Circuit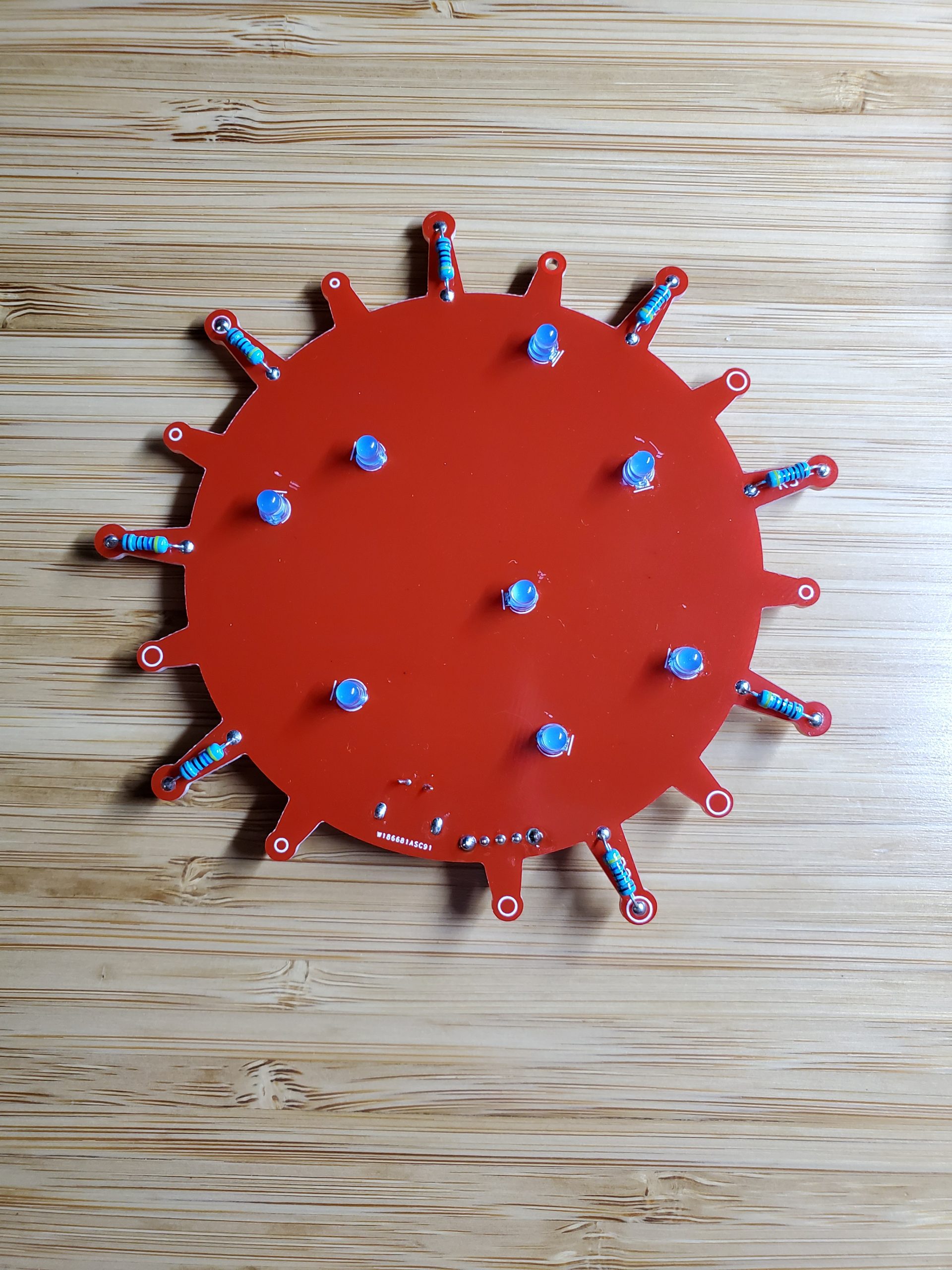 Note: This will be an online, virtual, live event.
There's no better way to entertain ourselves in a socially distanced manner than to build a circuit that, well, doesn't *celebrate* the coronavirus but, um, *is* the coronavirus! We designed this one of a kind kit specifically for this class and it consists of 8 LEDs, 8 resistors, a micro USB jack and a power switch. You'll need to provide a USB power source and cable to actually power it. All components are thru-hole and any run of the mill solder iron should do.
This build class will be a little different from what we've done in the past. We will meet together online where Ray and Issac will demonstrate building the circuit board and help you diagnose and treat any maladies (related to this circuit) to get it working.
There are no prerequisites or required experience. While it is not a "learn to solder" class per se, we will explain and demonstrate how to solder while we build.
Attendees should have their own soldering iron of course, and solder and side cutters. A primer on buying these can be found here: https://knoxmakers.org/buying-a-soldering-iron/
The kit will be mailed to you via USPS. We will contact you shortly after you register to ask for your mailing address. To allow for shipping, registration will close on 7/29, one week before class takes place.
A link to the online class will be emailed to you shortly before class begins.