Build a 21st Century Phenakistiscope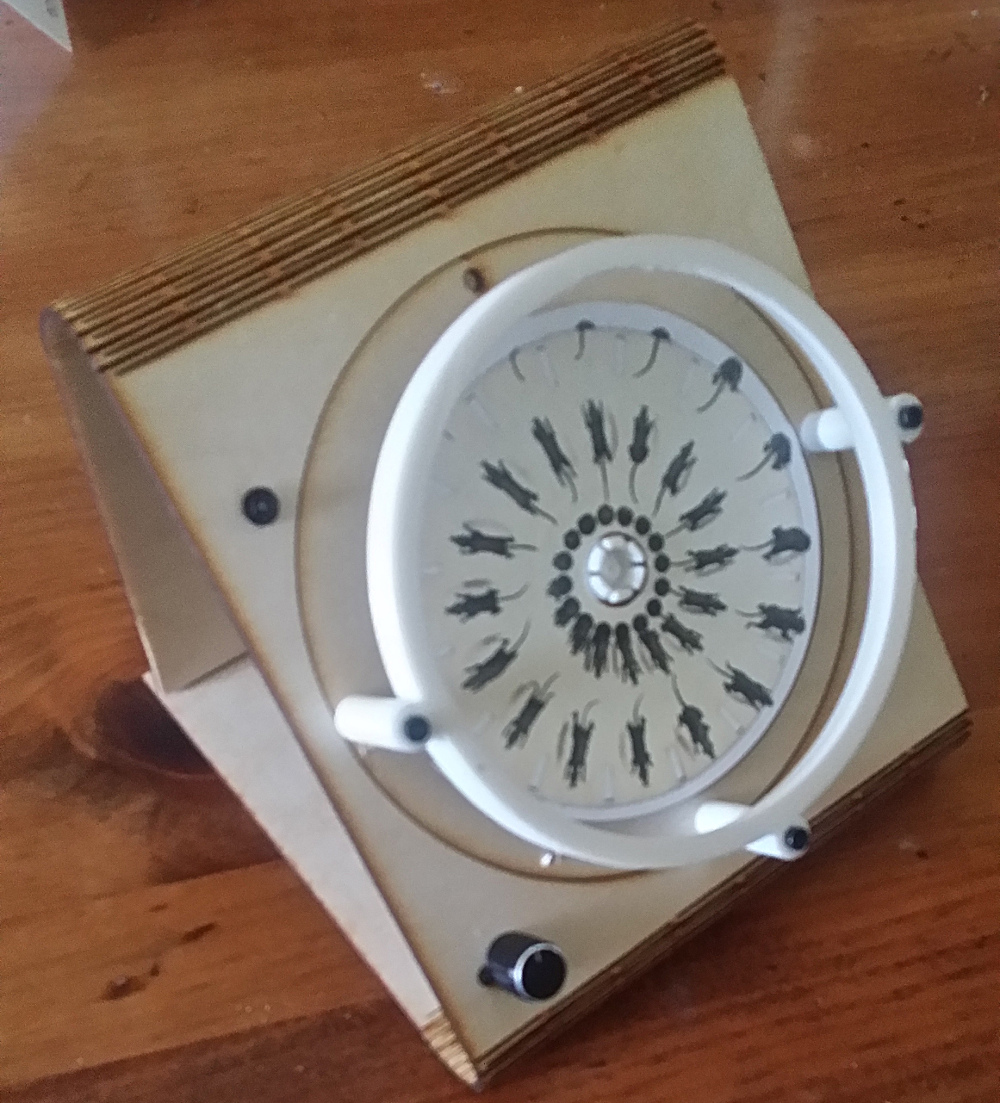 Join Joe Pardue in building an Arduino controlled motorized phenakiscope.
This project was specially designed to briefly introduce novices to some of a makerspace's tools: lasercutters, 3D printers, microcontrollers, motors, LEDs, soldering and basic electronics. All the components needed to build a phenakistiscope will be provided. This workshop will be very informal. We will begin by building the phenakistiscope and then have discussions of technical aspects of the project based on the student's interests.
Directions-  Knox Makers parking and entrance is located around the back of the SPARK building in the fenced in area.
Knox Makers is a place for the Knoxville area's engineers, artists, hobbyists, innovators, educators and entrepreneurs to work and play. We are a technology and art collective dedicated to the promotion of creativity enabled and informed by science. Our lectures, workshops, and outreach programs inspire and educate both members and the general public. Our workshop provides members with both the space for large projects and the tools to complete them. We are a non-profit educational organization supported by member dues and staffed by volunteers.