Atari Punk Console Workshop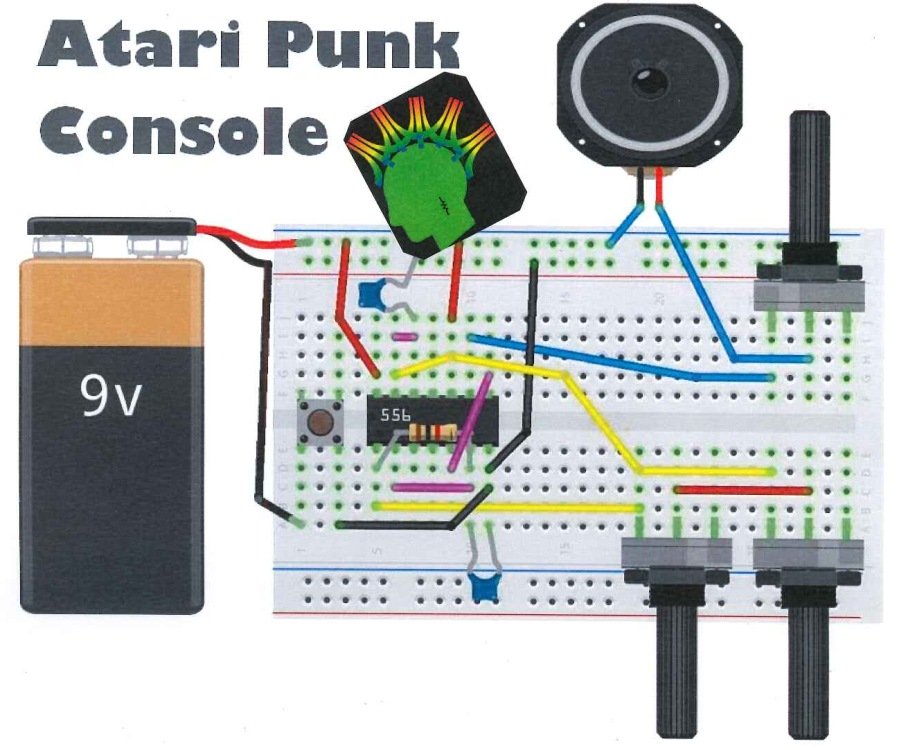 In Garrett's workshop, you'll learn how to build an electronic circuit and take home a working prototype. We'll be working with breadboards – handy prototyping tools that allow components like speakers and microchips to be connected with jumper wires. We'll build a basic LED circuit first, then an Atari Punk Console! By the end of the class, everyone will be making electronic sounds with their new musical instrument. The cost of the workshop includes all required parts, which you'll take home along with instructions for other projects.
DIRECTIONS: Knox Makers is located around the back side of ETTAC.  Please park in the fenced in area.
Knox Makers is a place for the Knoxville area's engineers, artists, hobbyists, innovators, educators and entrepreneurs to work and play. We are a technology and art collective dedicated to the promotion of creativity enabled and informed by science. Our lectures, workshops, and outreach programs inspire and educate both members and the general public. Our workshop provides members with both the space for large projects and the tools to complete them. We are a non-profit educational organization supported by member dues and staffed by volunteers.