Arduino 101 – Introduction to Electronics and Computing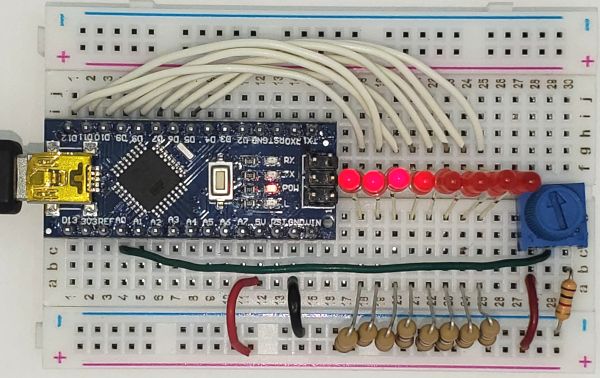 If you have ever wanted to add electronic or computer features to a project, but were intimidated by the complexity, Arduino is for you. Literally designed with artists in mind, Arduino makes it easy to create rational objects; devices you can simply explain your intentions and desires to.
This class is built around the ebook 'Arduino 101' by Joe Pardue (available at www.arduinoclass.com). There are eight chapters that will take you from knowing nothing about electronics and computing to being adept at using the Arduino to sense and control your projects.
There will at first, be three classes, Mondays at 6:00. These three classes will cover the first three chapters of the book. The cost of these classes will include the Arduino projects kit used in the book. The cost of these first classes will be $20.00 for the kit and $9.96 for members or $19.96 for the public. Total: members $29.96, public: $39.96.
After these classes, for those interested in continuing to learn about the Arduino, we will continue to meet on Mondays at 6:00 for the next five Mondays (we will skip October 31 Halloween) with each class being charged as a separate event for $4.96 for members and $9.96 for the general public. We are dividing the class up this way so that if you decide it isn't for you, then you won't need to pay for all eight classes.
All of the proceeds from this class, above the cost of the kits, will go to the Knox Makers Electronics area.
Schedule
First Session – paid for as a group:
October 10: Chapter 1
October 17: Chapter 2
October 24: Chapter 3
Second Sessions – paid for individually:
November 17: Chapter 4
November 14: Chapter 5
November 21: Chapter 6
November 28: Chapter 7
December 5: Chapter 8
Directions- Knox Makers parking and entrance is located around the back of the SPARK building in the fenced in area.
Knox Makers is a place for the Knoxville area's engineers, artists, hobbyists, innovators, educators and entrepreneurs to work and play. We are a technology and art collective dedicated to the promotion of creativity enabled and informed by science. Our lectures, workshops, and outreach programs inspire and educate both members and the general public. Our workshop provides members with both the space for large projects and the tools to complete them. We are a non-profit educational organization supported by member dues and staffed by volunteers.