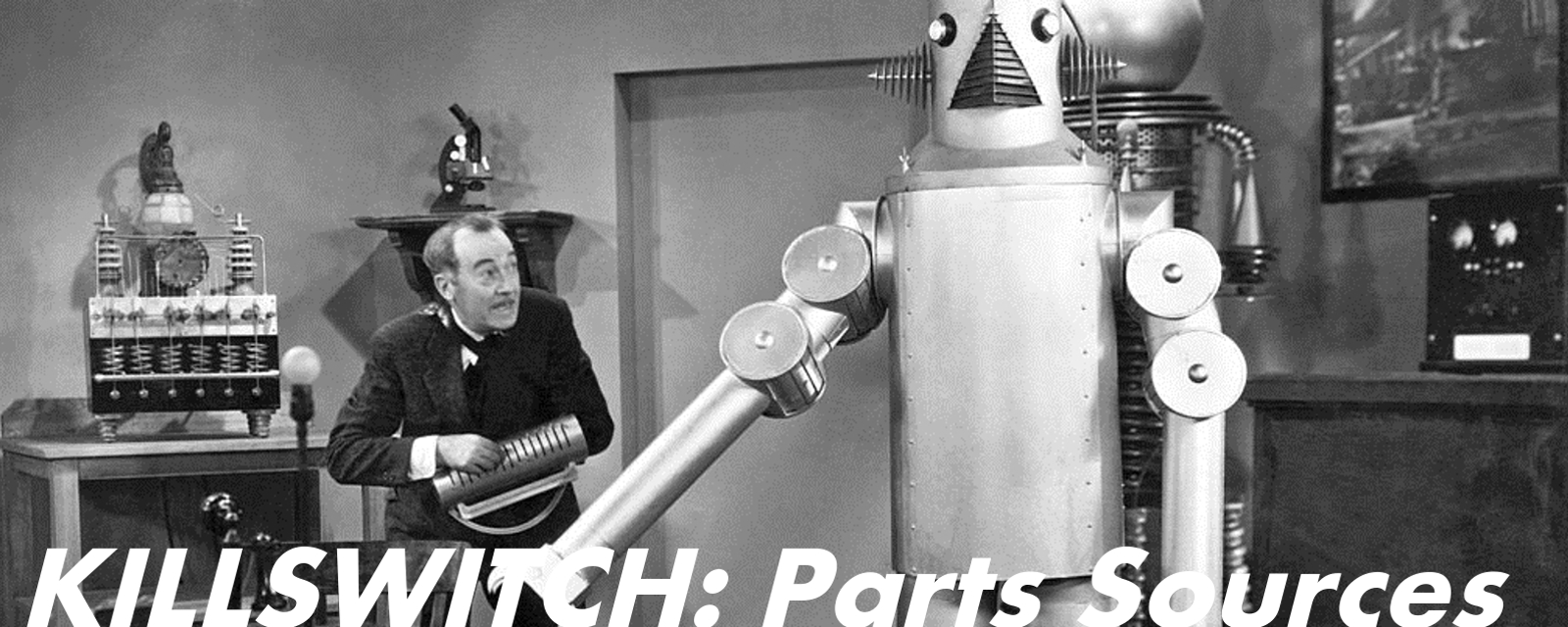 KILLSWITCH competitors are encouraged to build their robots using primarily scavenged parts. Thrift stores, yard sales, and local Craigslist ads are great sources for R/C vehicles and toys full of useful hardware for pennies on the dollar. Still, it's likely that all of us will need to order something, and this list of vendors is intended to make this easier.
---
LOCAL SOURCES
There aren't very many places we can go to get robot parts in town, and if we don't support them, there will eventually be none at all. Just be aware that everything is cheaper online -- often very much cheaper -- so if there's something you want but can't bring yourself to buy, check internet sources before giving up entirely.
---
DOMESTIC SOURCES
These vendors can generally ship the fastest, which can be a real lifesaver if you've waited too long to order.
---
MIXED SOURCES
These meta-vendors encompass both domestic and overseas sources, so quality and delivery times can vary widely.
---
OVERSEAS SOURCES
These vendors offer particularly good pricing, but are often slow to deliver. Plan ahead and order early if you plan to use them.
---
Knox Makers doesn't endorse any of these vendors. We benefit only through Amazon Smile.