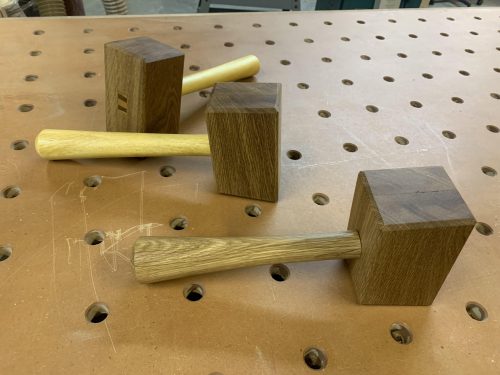 Knox Makers - Woodworking
116 Childress St SW, Knoxville
In this class we each student will, start to finish, make a joinery mallet. A wedged mortise and tenon will be used to fix the head to the handle and made using table saw jigs, advanced layout tools and techniques, hand saws (crosscut back saw), router plane, hand planes, chisels and possibly a few extras. A joinery mallet is an essential addition to any tool chest. If you don't have a tool chest then just look rad about town toting your bespoke Thor hammer. All tools and materials will be provided. No woodworking experience necessary.
The cost is $39.96 for Knox Makers members, $59.96 for General Public
Knox Makers - Classroom
116 Childress St SW, Knoxville
Continuation of the KICAD PCB series.