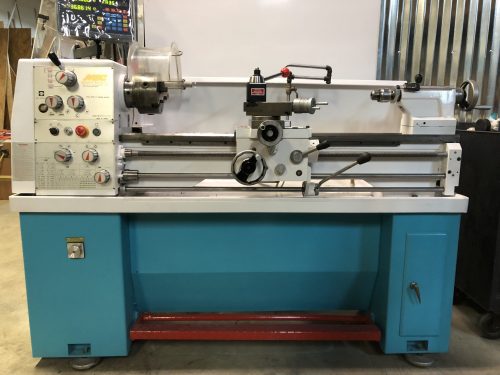 Knox Makers - Machining
116 Childress St SW, Knoxville
** Intro to Machining is a prerequisite class. You have to complete the Intro to Machining class before you can take the Metal Turning 101 Class. **
In this class you will receive basic hands on experience in operating a MSC 13" x 40" Lathe. During this 3 to 4 hour class, David will go over the basics which include work holding, facing, center drilling, drilling, profile turning, grooving and parting operations. You will also learn the basics of using a dial indicator for more accurate parts, power feed, and basic care of the lathe. This is a tool authorization class and once completed you will be authorized to use the lathe and Knox Maker members will receive a key need to operate the lathe. Intro to Machining is a prerequisite class.
(Not covered in the class: Threading, Boring Knurling, Spherical generation, or tapered turning between centers)
There will be a fee of $24.96 for members.. There will be a maximum of 4 spots of this class, and a minimum of 1 tickets must be sold. If the class minimum is not met 48 hours prior to class start time, the class we be canceled and all tickets will be refunded.