Events for February 16, 2019
Events Search and Views Navigation
10:30 am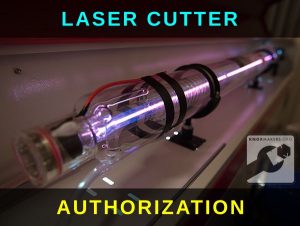 This is an introduction class to our laser cutter, Goldfinger. Daniel will lead attendees of this class as they learn the basics of laser cutting, make a simple design, and then engrave and cut out the design using the laser cutter in our space. This class is intended for members who have not yet been authorized to use Goldfinger or need/want a review of its operation.
Find out more »
1:00 pm

** Intro to Machining is a prerequisite class. You have to complete the Intro to Machining class before you can take the Metal Turning 101 Class. **
In this class you will receive basic hands on experience in operating a Grizzly G0602 10" x 22" Lathe. During this 3 to 4 hour class, Billy will go over the basics which include work holding, facing, center drilling, drilling, profile turning, grooving and parting operations. You will also learn the basics of using a dial indicator for more accurate parts, power feed, and basic care of the lathe. This is a tool authorization class and once completed you will be authorized to use the lathe and Knox Maker members will receive a key need to operate the lathe. Intro to Machining is a prerequisite class.
(Not covered in the class: Threading, Boring Knurling, Spherical generation, or tapered turning between centers)
Find out more »
+ Export Events